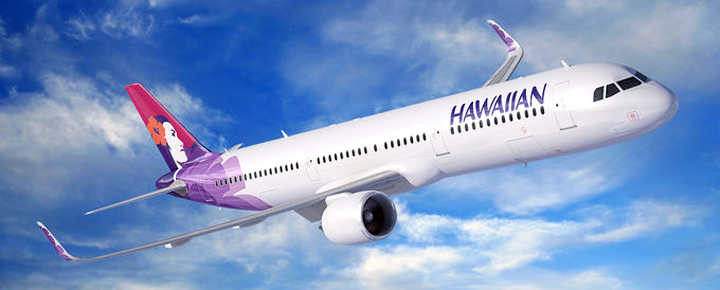 Word this morning that Hawaiian Airlines is considering more Las Vegas Hawaii flights, or what we call service to the 9th island. The company currently runs two daily non-stops to and from Honolulu. Previously, the company had also offered 3x weekly service from Maui.
"Las Vegas is very unique in our network" — Peter Ingram, Hawaiian Airlines CEO.
Las Vegas Hawaii flights are an interesting anomaly for the airline. Of all its routes, as far as we know it is the only one that has more outbound (to Las Vegas) demand, than inbound demand (to Hawaii). Our research, however, indicates there is fast-increasing demand from Las Vegas to Hawaii.
We anticipate Hawaiian reinstating flights between Las Vegas and Maui soon. These will undoubtedly be served by the company's new A321 narrow-body fleet, which is more economical and slightly smaller than their wide-body a330 aircraft.
Southwest Hawaii flights will probably also provide Las Vegas Hawaii flights in the not too distant future. So you can count on winning a jackpot in fare reduction, when that finally happens.
Flights to Beijing are gone for now, leaving more aircraft for new routes.
Hawaiian Airlines has stopped its three times weekly service between Honolulu and Beijing as of this week due to lack of demand. Those flights started just over four years ago. The company will be able to reutilize the A330 planes for better purpose. They do hope to return to Beijing at some point in the future, however.
Disclosure: We receive a small commission on purchases from some of the links on Beat of Hawaii. These links cost you nothing and provide income necessary to offer our website to you. Mahalo! Privacy Policy and Disclosures.