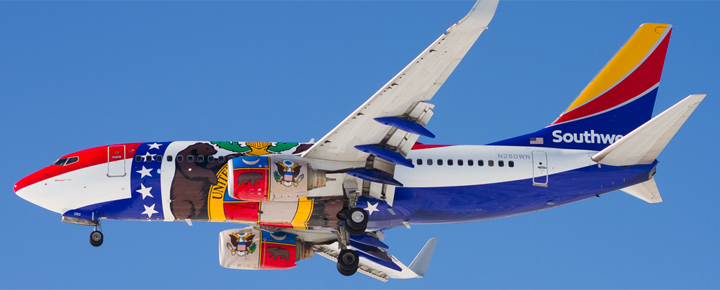 Today the airline released more news about Southwest Hawaii plans. CEO Gary Kelly specifically addressed Hawaii with the following statement. "More service is planned for the previously announced gateways of San Diego and Sacramento, and for Lihue on Kauai. We are very pleased with our Hawaii performance, thus far, and expect Hawaii to be the key expansion focus in 2019 and 2020.
Missing from his statement was any information about when the next long-awaited flights will be announced. We are receiving questions about this on a daily basis, and whether summer service will still be upcoming. Interesting too is that 2020 was just added to their Hawaii expansion focus speak. Previously Kelly had said "Hawaii remains our expansion focus for 2019. " Reading that carefully, we take it to mean that 2019's one year plans have, out of necessity, become a two year rollout, spread out until 2020, with a slower rollout indicated.
Last week we mentioned that grounding of their Max 8 planes impacted Southwest Hawaii plans, since planes destined for more Hawaii flights are needed on the mainland. At this point the company is keeping Max planes off-schedule at least until August 5. That delay is being extended on a rolling 30 day basis until such time as planes can return to service. No one knows when that return might occur, but Reuters said this week (based on unnamed sources), that Boeing is hoping to have the planes back in the air sometime in July.
Last week a possible delay in additional Southwest Hawaii flights was first indicated. "Depending on when the Max returns, we'll be introducing service from San Jose, Sacramento and San Diego." SWA senior adviser Brad Hawkins added (as we had been told) that the Max grounding does not affect Hawaii flights, while at the same time saying "but it does affect the airline and how we sequence service adds."
Following the Max grounding, we were told additional routes would be announced by the end of April, now less than a week away. Today's and last week's comments, however, seem to clearly put those announcements at risk. While SWA Hawaii plans are unchanged, when they will be flying additional routes appears less certain.
We also don't know whether Southwest might announce the next routes with fewer flights and fewer non-stops, at least while the Max is out of service. If they take that approach, Lihue might be an extension of Maui or Honolulu flights instead of nonstop at the beginning, in the same way that Kona flights are currently extensions and not non-stops.
Los Angeles, Las Vegas, Phoenix and Denver flight additions look to possibly be more prolonged as well.
We're all awaiting more Southwest Hawaii deals and news. Stand by.
Read all about Southwest Hawaii flights.
Updated 4/25/19.
Disclosure: We receive a small commission on purchases from some of the links on Beat of Hawaii. These links cost you nothing and provide income necessary to offer our website to you. Mahalo! Privacy Policy and Disclosures.