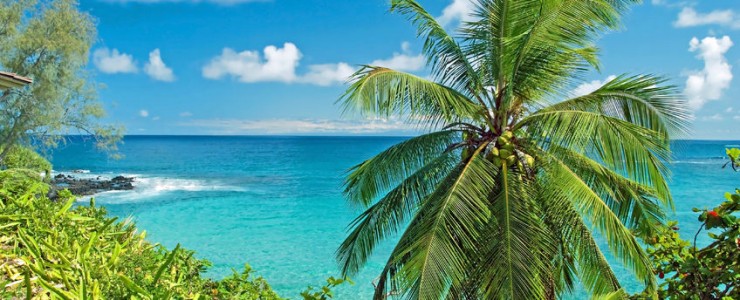 If you've been waiting for relatively cheap flights to Hawaii from New York (or vice versa), today's the day. Prices had been at least $200 or more higher round trip until this sale on American Airlines. We're watching for any matching fares from Hawaiian Airlines. This is an especially good offer for east coast to Hawaii travel and can be purchased as a one-way ticket. Weekends are included too, which is an unusual bonus.
If you'd like to spend the late summer or fall here in beautiful Hawaii, here's your chance. Use airlines' flexible date search to check availability and prices.
Travel and purchase dates: Buy soon for best availability as this could end at any time. Travel from August through October 2017. Lowest fares include weekends. Travel can start either on the mainland or in Hawaii.
Fares and Availability: Prices are each way, include all taxes and fees. These are the lowest fares offered and are not available on all dates/flights. Use the airline fare calendars to find seats, availability and best pricing by month. At time of publishing, at least 30 departure dates are available from the east coast, so availability is good.
Airlines: American Airlines. Check for matching on Hawaiian Airlines.
Route: New York (EWR) to/from Maui $304 each way