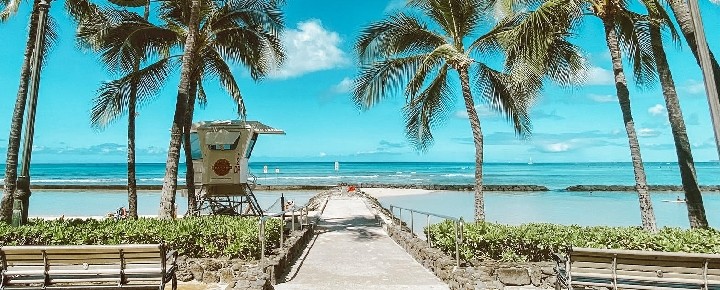 Summer in Hawaii will be hotter than ever this year, according to giant vacation rental company Vacasa, in concert with Allison+Partners and Qualtrics. Some interesting takeaways include international travel returning in 2022 in only a minor way, compared with domestic travel.
Who isn't ready for a vacation after the past two years, right? Now that Covid is less in our minds in terms of impeding travel, people are ready for a change of scenery, and what scenery is better than Hawaii. Top picks according to the study performed last month with 1K participants including waterfront destinations.
Key takeaways from the study were:
63% plan a summer vacation.
75% of those who can work remotely in full or part
74% plan on U.S. summer vacations.
Just 26% plan on international travel in 2022, and among those only half are beyond the U.S. and Canada.
The most popular time for summer vacations, as usual, is July 4th holiday, which is always one of the most in demand times here in Hawaii. 46% of summer travelers look to enjoy that time away.
32% of you will stay in vacation rentals on your summer vacation, although we'd venture to say the number in Hawaii is even higher. Reasons included value, amenities, and privacy.
Our suggestions:
Summer in Hawaii is great. But, if you can visit us in the fall instead, it'll be superior in every way. This summer is going to be busy and expensive, especially for accommodations and car rentals.
Read our Top 25 Reasons To Visit Hawaii In 2022.
Disclosure: We receive a small commission on purchases from some of the links on Beat of Hawaii. These links cost you nothing and provide income necessary to offer our website to you. Mahalo! Privacy Policy and Disclosures.