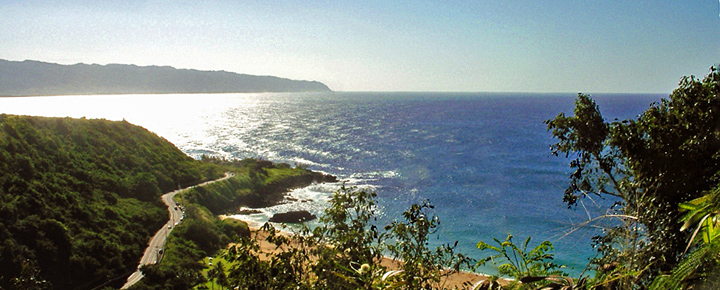 We know you are sold on Hawaii but maybe you have family on the fence about a 2020 Hawaii vacation. If so, here's our annually updated visit Hawaii list of reasons to come. As you know, we are in the midst of the an unprecedented competitive frenzy what is yielding the best ever cheap flights to Hawaii. So find your favorite Hawaii deals and start planning today.
Hawaii remains a premiere worldwide travel destination and has been a recurring top pick by the US Tour Operators Association, Lonely Planet, Leisure & Travel, travel agents and others. Visit Hawaii and see why.
Visit Hawaii | 25 Top Reasons for 2020
1. The Aloha spirit. A friendly accepting attitude for which Hawaii is well known. And the islands' inimitable charm and charisma.
2. Natural beauty beyond words. Pictures speak a thousand words.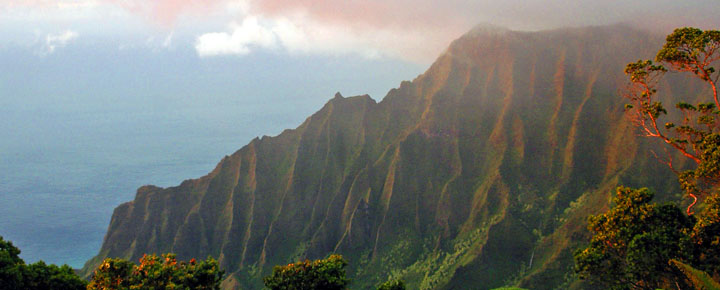 3. Moderate Hawaii weather. It's perfect all year which makes it perfect for shorts, t-shirt and "slippahs" attire. Cooling trade winds mean it is even very comfortable in summer.
4. Islands that each retain a unique character. So whether you want to escape people entirely on Molokai or Lanai, enjoy the one million person metropolis of Honolulu, or something in between on the Big Island, Kauai or Maui, we've got you covered.
5. A plethora of beaches considered world class. First, remember that all of Hawaii's beaches are public by law. So you can plunk yourself down right even where the movie The Descendants was filmed. Where to start? From Hapuna and Punaluu on the Big Island, Makena and Kaanapali on Maui, Ala Moana/Waikiki, Hanauma Bay and Lanikai on Oahu, Hanalei and Poipu on Kauai, Hulopoe on Lanai and Papokahu on Molokai, and that's just for starters. There will be as many opinions on our best beaches as there are readers of this article. And we'd like to hear yours!
6. Spectacular Hawaii sunsets and sunrises. Example below! This is the stuff that Hawaii vacation memories and dreams are made of. You'll be inspired and moved. Guaranteed!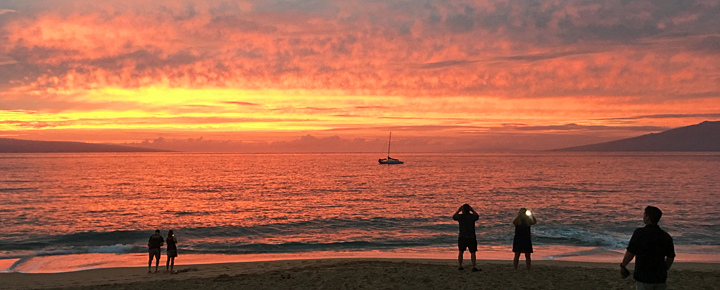 7. Tropical fruits and flowers. Local seafood. Great local food products abound on all of the islands. Many if not most simply cannot be found on the mainland. Papayas, mangoes, or bananas from Hawaii – as we say no ka oi (there is no equal)!
8. The smells of Hawaii. Starting with Plumeria and other exotic floral scents that waft in the air as well as those that can be purchased.
9. Culturally diverse foods of Hawaii which are inspired by those of us who live here. Have you tried poi? Farmers markets are always a great place to start.
10. Hawaiian music. With a wide array of both popular and traditional styles. An enormous creative range that starts with slack key and Ukulele and soars.
11. Hula. A unique global dance form that originated in Hawaii by Polynesian settlers. It is accompanied by Mele (song) and by Oli (chanting). Not to be missed!
12. Wildlife that can readily be seen. From Hawaiian monk seals to sea turtles, humpback whales and unique birds among others.
13. Enormous variety of activities for all to enjoy. You can spend your entire life here and still not take them all in.
14. Family fun. A great place for kids of all ages to be kids, and a unique respite from the mainland.
15. Romance. A case could be made for Hawaii being the perfect place for romance. What do you think?
16. Exotic yet familiar. While safely within the USA, you'll also have no issues with your cell phone, electric or foreign currency.
17. Hawaii is easy to get to. There are many direct flights to the Big Island, Honolulu, Kauai and Maui. And more flights and deals will be coming soon. We've now got three airlines each focused on Hawaii. Those include Alaska Airlines, Hawaiian Airlines and Southwest Airlines, in addition to legacy US and other carriers.
18. Pearl Harbor on Oahu. The iconic World War II memorial is open again following repairs, and is consistently ranked in the top three most visited destinations in Hawaii. It is part of the National Park Service.
19. Hawaii Volcanoes National Park on the Big Island. See the result of 70 million years together with today's unique and complex ecosystem. The park is also a native plant and animal refuge and not to be missed!
20. Haleakala National Park and Road to Hana on Maui. The spectacular crown jewel on Maui.
21. Waimea Canyon on Kauai. The grand canyon of the Pacific will not disappoint; guaranteed.
22. Kalaupapa Hike on Molokai. A beautiful and spiritual journey awaits those who make this trip.
23. Sailing the Napali Cost on Kauai. Whether as a day trip or part of an NCL Hawaii cruise, this is an unforgettable winner.
24. Island vistas from Maui. On either west or south Maui, you'll enjoy some of the most spectacular island views possible. Take in picturesque Molokini, Kahoolawe, Lanai, and Molokai.
25. Hawaii is relaxing. From some of the worlds best resorts and spas to Hawaii beach rentals, you are going to unwind while staying here. That's for sure.
What are your top reasons for making a Hawaii vacation happen?
Updated 2/5/20.
Disclosure: We receive a small commission on purchases from some of the links on Beat of Hawaii. These links cost you nothing and provide income necessary to offer our website to you. Mahalo! Privacy Policy and Disclosures.