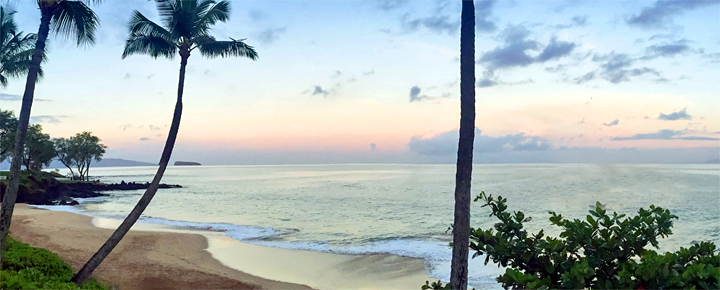 Updated 7/15/2019. Here is where you will find the best time to visit Hawaii for deals. If you must travel during specific periods, then here are important dates that will impact your costs. This post is perfect for budget travelers when price is the major determining factor.
Remember too that two big changes are in process. First, a new fleet of planes has been arriving at Hawaiian Airlines. That positively impacts competition and will result in improved pricing as more routes for the A321's are announced. Second, more Southwest Hawaii flights will begin in the months ahead. See more on what we expect below.
The best time to visit Hawaii for Deals in 2020
1. Late summer/fall travel 2019. August 12 through December 5, 2019 (except Thanksgiving time). With better prices starting soon for off-season travel.
2. Christmas in Hawaii 2019– If you choose to travel at this highest priced time of year, the lowest costs for flights to Hawaii in 2019 will be on December 24, 25, 31 and January 1. In addition, mainland departures starting after Christmas will be lower cost.
3. Winter/snowbird season 2020 includes travel from early January through mid-March, 2019. We are going to see better than anticipated winter prices making this a great time to visit Hawaii. That in part due to Southwest Hawaii flights, and to new planes at Hawaiian Airlines creating additional competition.
4. Spring break 2o20. Between mid-March and early-April 2019. This is another one of the highest priced times of year to visit Hawaii. Do not expect to see deals offered for spring break, although Southwest could bring with it some pleasant surprises.
5. Spring 2020. From mid-April to early June. A great time to visit Hawaii. Sales will occur starting late summer/fall 2019.
6. Peak summer travel 2020 – June 14 to August 11. More details to follow for potential sales.
Summary. A winter, spring or fall Hawaii vacation gets our unequivocal thumbs up as best choice whenever possible. The very finest in Hawaii weather is found during spring and fall (winter isn't bad either when compared with anywhere on the mainland). These are times you can also luxuriate in the feeling of having the islands all to yourself. That's something which is only possible during low season and we can't say enough just how beneficial that is. Plus you'll have the best chance to score Hawaii vacation deals.
Disclosure: We receive a small commission on purchases from some of the links on Beat of Hawaii. These links cost you nothing and provide income necessary to offer our website to you. Mahalo! Privacy Policy and Disclosures.