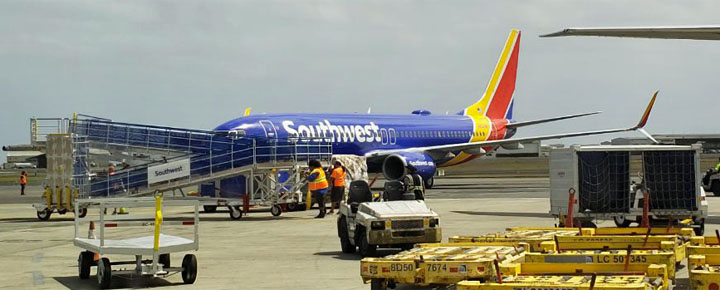 First, starting next summer, United Hawaii service will see new routes to both Maui and Kona. Second, we've just seen signs of what to expect next year in terms of Hawaii airfare prices. Read on for details.
United Hawaii new routes.
The airline is doubling down on Hawaii and announced it will fly nonstop four times each week between Chicago and Kona. They are also adding four times weekly service between Newark and Maui.
Chicago has long had ridiculously high Hawaii airfares that commenters have frequently noted. For example, Peggy B. said, "I am always seriously disappointed that none of the best airfare deals ever include Chicago… After 20 years of flying to Hawaii, we are ready to give it up due to always expensive flights out of Chicago."
Beat of Hawaii: We think Hawaiian Airlines also has an interest in flying between Hawaii and the midwest, perhaps Chicago, although that may be curtailed due to ongoing uncertainty.  
"Now is the right time to take a bold step in evolving our global network to help our customers reconnect with friends, family and colleagues around the world. These new nonstop routes provide shorter travel times and convenient one-stop connections from across the United States, demonstrating United's continued innovative and forward-looking approach to rebuilding our network to meet the travel needs of our customers." — Patrick Quayle, UAL VP.
$99 Southwest Hawaii 2021 Pricepoint Set.
There were indications this week of just prices we can expect to see when Hawaii opens to tourism without the mandatory quarantine. Earlier this week, Southwest had a sale for flights through March, and the price at that time was $99 each way. As of today, those prices have gone back up to $129. But the point is that Southeast believes that $99 is the price that will be needed to drive the return of Hawaii travel. We think they are right, and that we'll see those fares, and even lower ones, from Alaska, Hawaiian, and Southwest. Get ready for that.
The routes that were on sale earlier this week (although they are no longer available) included San Jose/Honolulu, San Jose/Kauai, Oakland/Kona, and San Diego/Honolulu. That having been said, the sub-$100 fares upcoming will be across most if not all west coast to Hawaii routes when things get started.
Will perhaps the lowest airfares ever entice your return to Hawaii?
Disclosure: We receive a small commission on purchases from some of the links on Beat of Hawaii. These links cost you nothing and provide income necessary to offer our website to you. Mahalo! Privacy Policy and Disclosures.