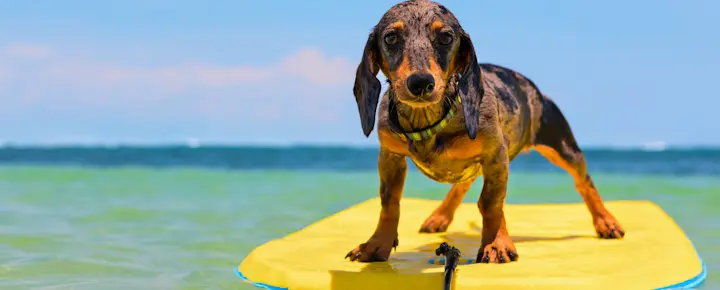 We have great news for you if you are a pet lover and a Hawaii visitor. With this program sponsored by the Kauai Humane Society, you'll save 79% off the regular price of getting an adopted cat or dog home from Hawaii. And if you live near west coast airports, like Los Angeles, Oakland, San Diego, San Francisco, San Jose, or Seattle, so much the better (other airports are available for an additional charge).
For an all-inclusive fee of $150, you can now adopt a pet and bring it back from Kauai with you. It's a great deal when you see all that are included below.
The issue is that the Humane Society is at capacity and wants help to invite visitors to participate in off-island adoptions. Pet-friendly housing is extremely limited on Kauai, and your help is needed. In a program dubbed Mission Mainland Chapter 2, You can adopt up to 2 kittens or one dog.
Steps to Adopt a Pet from Kauai.
The program will place 125 dogs and cats. Click each link to see the pets available. When you find one, write to customerservice@kauaihumane.org or select "Apply for Adoption" under the dog or cat's photo, and staff will reach out to you to arrange a time to meet in person or do a virtual introduction.
Each pet will have already been altered, microchipped, and vaccinated. Also provided are health certificates, a travel crate, and all travel expenses. You will simply pick your pet up at the airport.
If you cannot be part of the program but want to help with funding, many options are available on the Kauai Humane Society website. These include purchasing a crate, donating, sharing this on social media, or buying a T-shirt.
Here's what's included for you and your Hawaii pet.
Flight to one of the designated airports (the fee for other airports is $700)
A kennel that complies with airline specifications
Kennel Pick Up and Prep
Transportation to Airport
Flight Check-in
Rabies Vaccine
Health Certificate
Leash and Collar Set
Food
Adoption Fee
Did you find a pet from Kauai to adopt?
We liked Halo, but we're not sure Beat of Hawaii's mascot mule "Muley" would approve of a dog. She likes being the star.
The Kauai Humane Society is located at 3-825 Kaumualii Hwy west of Lihue. Phone number: 808-632-0610.
Disclosure: We receive a small commission on purchases from some of the links on Beat of Hawaii. These links cost you nothing and provide income necessary to offer our website to you. Mahalo! Privacy Policy and Disclosures.