It sounds ridiculous that arguably the best beach in Hawaii (at least to us) has been without fresh water since October 2022. How could that have been allowed to happen on the Big Island? To add insult to injury, you still have to pay $10 for parking and $5 for each person entering Hapuna Beach State Recreation Area.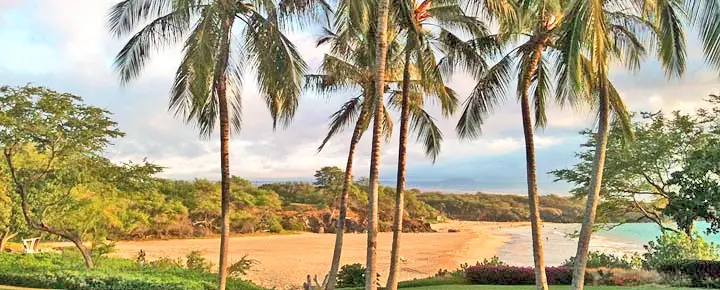 Why can't the problems at Hapuna Beach get fixed?
Starting last October, the state shut off the water lines at Hapuna Beach, and thus far, the problem has not been resolved in spite of the state's website saying that they would at long last have a temporary solution.
The water system at Hapuna Beach has been leaking for years and got to a point where the state had no choice but to turn it off. An interim solution was proposed. This would be above-ground piping that would serve bathrooms and showers until the trenching and other work could be completed to allow normal underground water flow.
In addition, there have been vendor-maintained portable toilets in place since last fall. Those are problematic, especially with heavy summer use.
Repair costs of $135,000 seem small in relation to visitor fees.
The state website indicates a repair cost of $135K to date, although it isn't clear if that is how much has been spent or will be spent in total. We very conservatively project that Hapuna receives $30K monthly in visitor fees or perhaps far more. That's based on every two visitors who arrive together spending a total off $20 per visit for parking and entrance fees.
The new underground water system is still listed on the state's website, indicating that the permanent fix for Hapuna Beach is set to be completed by April 2024. But given that a temporary solution isn't yet achieved, we fear this may go on far longer.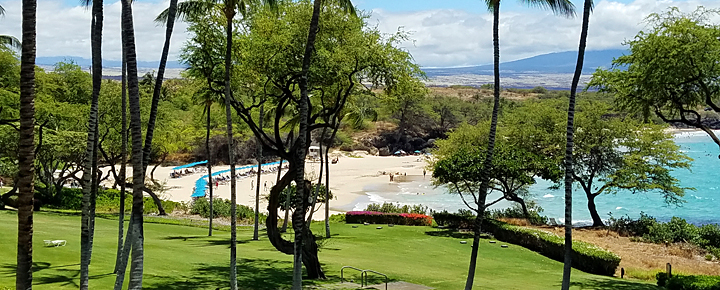 Hapuna Beach ranked #1 beach in the USA in 2021
Hapuna has been at the top of many lists for years. This favorite beach is remotely positioned on the Big Island's Kohala Coast, fronting the Westin Hapuna Beach Resort. It is renowned for consistently good beach activities like swimming, surfing, paddleboarding, sunbathing, snorkeling, and more. Walk to the north end to find Turtle Cove, where Hawaiian green sea turtles will likely be seen.
What makes Hapuna Beach so great?
Deliciously inviting white sand. The beach is wide and covers a distance of one-half mile. So even while it is popular and can get crowded, there is always room to stretch out and relax.
Incredibly clear, turquoise blue water. Perfect for swimming (a favorite activity at Beat of Hawaii), snorkeling, and generally all other water activities you can imagine. Entering the water is gentle and easy, making it a favorite for all ages. The Kohala coastline is among the best places for accessible beaches.
Beautiful and stunning landscape. The feeling you get when you step out to the water's edge is magical and enduring. There's lush greenery as well as Big Island lava rock. It doesn't get more beautiful than this! Enjoy walks along the beautiful shoreline too.
The facilities have always been okay, albeit lackluster in a typical State of Hawaii way. There's a large parking lot, and in the past, working showers, restrooms, and picnic facilities. A lifeguard is on duty.