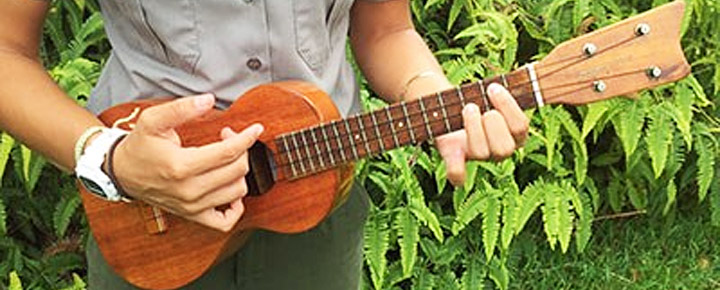 Even though we live here, we're always on the lookout for original and best gifts from Hawaii to send or bring to those far away. Here's a just updated list including our top 20 ideas plus many more from visitors.
We always look for Made in Hawaii products and feel those are the best gifts from Hawaii. If it is made in Hawaii, you'll definitely see that indicated, since it is a big deal. There's also a huge array of less expensive items made elsewhere that have a Hawaii theme. If you care to, learn the difference.
Keep in mind that ABC Stores, Longs/CVS, Wal-Mart and Costco all offer a large selection of gifts from Hawaii, including local food products, sometimes at a discount.
Craft Fairs and Farmers Markets make great stops on all the islands and help support local Hawaii artisans. We're blessed with a plethora of artists who create everything from honey and jams to jewelry, and baked goods to sculpture.
These Hawaiian gifts all become more meaningful at home  and can help bring your Hawaii vacation back to life.
1. T-Shirts. We continue to wear Crazy Shirts for years; they last virtually forever. You'll still find deeply discounted seconds at their Ward Village Crazy Shirts outlet store.
2. Hawaii music downloads and CD's (are there still CD's?) that help you dream of Hawaii during a very cold winter.
3. Aloha wear and Hawaii hats that you can enjoy both here on your trip and perhaps even more so when you get home. Try to find clothes that are actually made here in Hawaii.
4. Footwear. Examples include slippahs (flip-flops) including Made in Hawaii by Island Slipper. Online or in person. While many other slippahs are Hawaii inspired, we aren't aware of any others currently made here.
5. Post cards can turn into nice stationery cards and can even be framed as an inexpensive keepsake or gift.
6. Key chains. Consider turning one into a holiday ornament too.
7. Hawaii made food gifts. This is virtually unlimited and gets bigger by the day. From mushrooms to honey, and Hawaiian salts and spices to grown in Hawaii pineapples. Teas too! Also candy of all sorts, chocolates, cookies, jams/jellies, snacks including famous crack seed, and chips. And so much more. We perennially love and gift Costco's raw Big Island macadamia nuts by the pound, which are a great buy. A Beat of Hawaii friend owns Monkeypod Jam and we do buy and enjoy her handmade products. Another friend is president of Koloa Rum, whose award winning products are served on Hawaiian Airlines.
8. Island calendars are available seasonally for less than a dollar at WalMart and Longs.
9. Housewares. Place mats, napkins, you name it. Hawaii wood products including Martin & MacArthur, for example.
10. Holiday ornaments and decor. These are often found at Hawaii museum stores year around.
11. Hawaii coffee. Coffee from Ka'u is our top pick albeit expensive and hand processed. For an over the top experience, we also enjoy Hula Daddy, just a quick drive up the road from the Kona Airport.
12. Insulated bags with Hawaii motif. Handy here, during travels, and as a souvenir or gift at home. Found at stores throughout Hawaii.
13. Hawaiian jewelry from rare Niihau shells to Hawaiian heritage style, wedding bands and necklaces.
14. Musical instruments, beginning with ukulele. Starting from about $20 at Walmart, but you'll get what you pay for.
15. Art work. Try the Honolulu Museum of Art and other museums throughout the state if prints are your thing.
16. Hawaii books. Also bookmarks. Check out Native Books/Na Mea Hawaii's location at Ward Center.
17. Lei, including shell, kukui nut and fresh. Many travel well, even some fresh ones.
18. Decals and stickers.
19. Pet gifts. We've purchased Hawaii made specialty dog biscuits at Hawaii farmers markets.
20. Hawaii notepads, post-it-notes and pens.
Beat of Hawaii friends' suggestions include (see comments below):
Suzanne: Hawaiian spices and sea salts are an inexpensive and easy to gift to pack. On Maui, I like to buy Tutu's Pantry spices. I've also picked up a number of spices and salts from gift stores and farmer's markets. I love the reminder of fun times in Hawaii when I use the spices – especially when we BBQ.
Kathi: My girlfriend grew up on Oahu has her brother send her Anahola Granola. When I was on Kauai I bought some at a little market in Anahola. Brought it back to San Diego and I am hooked. If you are near a Costco in the islands you can get larger bags there!
Mary: When I come home from Hawaii, my girlfriends always look forward to receiving Hawaiian goodie bags filled with Hawaiian soaps, lotions, lip balm, perfumes and, of course, Maui Babe suntan lotion. When in the islands, I also like to stock up on Hawaiian handmade items, such as the quilted pillow covers and wall hangings, purses, etc, to give away as Christmas and birthday presents. They are always a big hit. Two other items that are a big hit back home are the Hersheys Macadamia Nut kisses and the Maui Onion potato chips!!! No one can get enough of those!!!
Iris: Cook books of local cuisine. It's nice to have a taste of vacation when you're back home!
Julie: OMG! Kauai Chocolates in Ele'Ele has the best dark chocolate covered mac nuts ever. Always take a box back with me and let's not forget the "Filthy Farmgirl" soaps that are wonderful and pack easily so your clothes smell wonderful when you get back. Great soap made on the islands, introduced to me by my wonderful hosts in Kalaheo! National Tropical Botanical Gardens gift shop has a lovely selection of quality earrings at reasonable prices, too. Sea salts and spices are nice gifts, too.
David: On Kauai, Hale Lea Gallery (Poipu) and the Black Pearl Gallery (Hanalei) have a wide range of Kauai made art, hand painted greeting cards, jewelry and craft. Not a typical Hawaiiana gallery, these two places have exceptional selections from some of the most accomplished artists in Hawaii.
Theresa: I ALWAYS, always bring home lots of the foam, hair flowers that clip in. I wear one the whole time I'm in the Islands and then bring an assortment home for the girls. We love them and wear them all summer. Feels like a little bit of Hawaii here California. I love to bring home Beach Towels from the ABC stores for friends. I might have even used them once…while in Hawaii. When I get home, I give 'em a wash and then give them away to people that have pools. You can never have too many towels! I do love the insulated coolers too. But those I keep for myself!
Katie: I'm a huge reader, so I love to buy books. Used bookstores, chains, independents, antique stalls, and museum gift shops are all places I search out. Another favorite is fabric– my favorite stores are on Kauai (Kapaia Stichery and Vicky's Fabrics in Kapa'a). And now I don't have to worry about lugging all of it home since I found out about flat rate shipping boxes from the USPS– if it fits, it ships! And it's much cheaper than paying $50 and up on overweight baggage fees.
Julianna: Waimea Valley Gift Shop (Oahu) and the Bishop Museum gift shop carry table runners in vintage fabrics. They pack easily. Longs has great dish towels in Hawaiian prints. Coasters and placemats in pineapple or monstera shapes are fun too. The Christmas Craft Fair at the Kauai Museum features really nice slippah floor mops, great for spills on wood floors and a splash of color. Plus lots of other hand made crafts as you mentioned. Not just plumeria, but any of the starter plants. The store owners will usually tell you what will thrive on the Mainland. WalMart carries them, but the airport florists do too. Mac nuts! And finally, mochi and chi chi dango.
Mary: Furikaki (cellophane bags lighter than glass jars); Portuguese sausage (freeze, then wrap in newspaper, seal in plastic bag, and put in your luggage); surfing poster (buy poster tube at USPS and mail home or hand-carry on plane); baseball caps with HI theme (humu humu, Univ of HI, whales, etc.).
Steve: Those big decorative painted collapsible fans you can get at the little stands, international market or swap meet. I am so bummed that I forgot mine on the airplane home, and a friend of mine just returned yesterday bought one for me but he lost it too! Those fans are virtually impossible to find online and overpriced when you do find them.
Jason: Oh yeah! That coffee! For sure. And a red dirt shirt.
Sherri: Plumeria cuttings that you can grow at home!
Do you have favorites not yet on the list?
Photo of ranger strumming ukulele courtesy of National Park Service.
Disclosure: We receive a small commission on purchases from some of the links on Beat of Hawaii. These links cost you nothing and provide income necessary to offer our website to you. Mahalo! Privacy Policy and Disclosures.