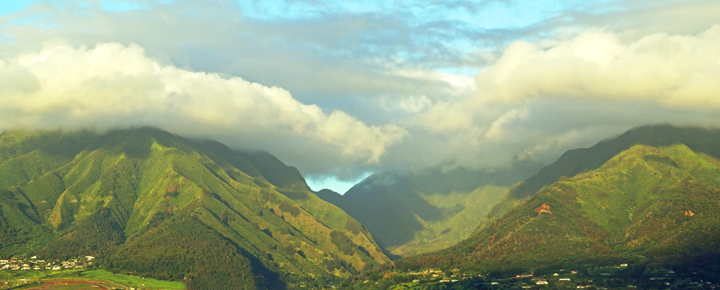 We are getting the feeling that Hawaiian Airlines may be having second thoughts about just how well the state is going to reintroduce tourism when it begins reopening without mandatory quarantine starting October 15. The dates on which Hawaiian is bringing back flights keep getting pushed out further, as they begin to more accurately assess demand.
Even more interesting perhaps, is that we are awaiting news on what the mayors and the governor have in mind regarding interisland travel. If the quarantine is not lifted in some way for those flights (with testing), it will essentially preclude travel to those neighbor islands. Mayors have expressed a desire to have on-island testing for interisland travel, but word is that the capacity does not exist for that to happen. Please stand by as we await confirmed updates on this important development. 
Hawaiian plans to restart flights between Honolulu and Las Vegas starting October 1 (that is not a typo), and between Honolulu and Oakland, Phoenix and San Jose airports effective November 1, rather than as previously indicated would take place on October 15.
Mainland flights to neighbor island flights are being pruned too.
Note that there are no mainland flights currently set to be on schedule either to Kauai or Kona for both October and November. In addition, flights to and from Long Beach, New York and Boston remain suspended. This is reflects a change in prior plans.
By November 18, Hawaiian plans to fly once again to 10 West Coast cities. Those flights will include Los Angeles to Maui, Oakland to Maui, Portland to Maui, Seattle to Maui, San Jose to Maui and Sacramento to Maui. At the same time (mid-November), Hawaiian will increase flights on existing services between Honolulu and Los Angeles, Portland, Sacramento, San Diego, San Francisco and Seattle.
We're encouraged by the positive response to the state's decision to welcome travelers back to Hawai'i, and we are resuming service to key markets to give our guests more options to visit our islands. While our onboard experience may look a little different these days, we're excited to share our signature Hawaiian hospitality with our guests and encourage everyone to travel pono (responsibly) to keep each other and our communities safe." — Brent Overbeek, senior vice president of revenue management and network planning at Hawaiian Airlines.
Two options for COVID tests. Hawaiian's guests departing from LAX and SFO will have access to convenient drive-through paid COVID-19 tests. The other option is for free COVID tests.
Free COVID Tests.
Hawaiian Airlines guests (and those of Alaska Airlines and Southwest Airlines) will now be offered free COVID tests for traveling to Hawaii from Oakland. Oakland Airport announced yesterday it would free, rapid-result COVID-19 tests to the public. This is a great move to win back some Hawaii traffic that has moved across the bay to SFO.
Our take on this is that it is just the beginning. We are about to see much more free testing offered.
"The expansion of the airport testing program reflects our commitment to the health and well-being of both airport employees and OAK travelers." — Port of Oakland Director of Aviation Bryant L. Francis.
The press release said that "Port of Oakland invite(s) those planning travel to the Hawaiian Islands under the program to use the planned in-terminal testing facility, if needed, in order to meet the State of Hawaii requirement. Day of departure testing will also be available for those not able to do so in advance. CityHealth and Oakland International Airport will offer pre-travel testing to Hawaii travelers at no out-of-pocket cost making it unique from other programs charging as much as $250 per person.
Specific details about the October 15 Hawaii Pre-Travel testing program at OAK are set to be released later.
The types of tests offered include FDA EUA rapid testing as well as lab-based nuclear PCR testing. Which of those will be accepted by the State of Hawaii will hopefully be made clear soon
Complete flight schedule.
Hawaiian Airlines mainland flight schedule updates as of September 30, 2020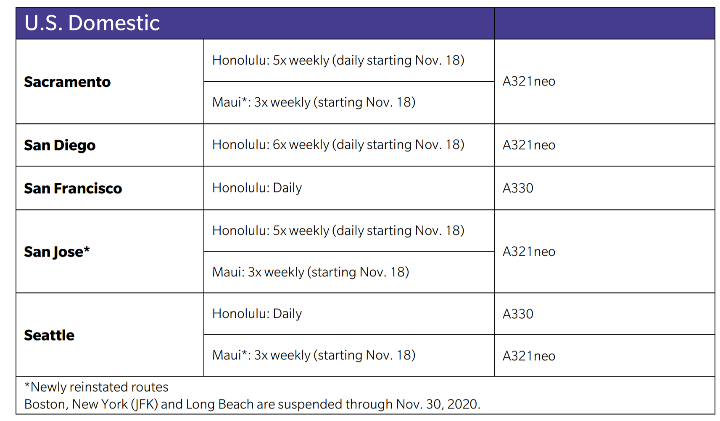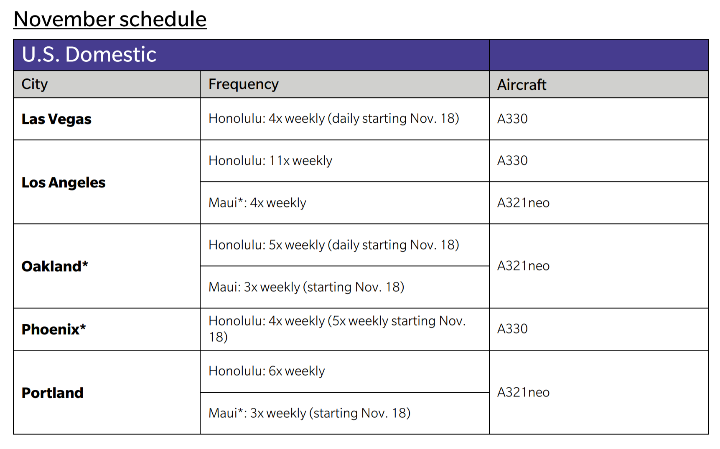 Beat of Hawaii © photo on Maui.
Disclosure: We receive a small commission on purchases from some of the links on Beat of Hawaii. These links cost you nothing and provide income necessary to offer our website to you. Mahalo! Privacy Policy and Disclosures.