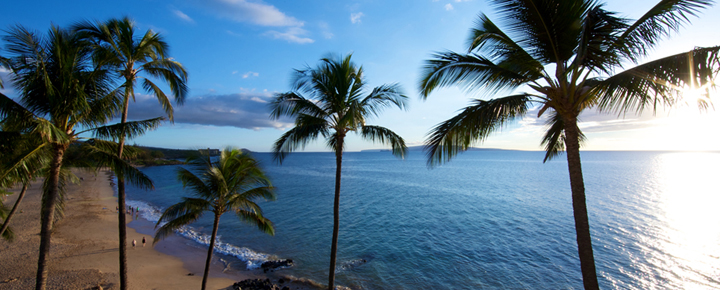 Cheap flights to Maui are available today as a result of increased competition between Hawaiian Airlines, American Airlines and United Airlines. Some prices are again winter only, others through spring, and still others until December. Act now as these are unpublished sale prices that could end at any time.
Airfare sales including these cheap flights to Maui are interesting to all of us "airfare science" types. This year they may prove to be telltale about future routes to be announced. For example, competition on Phoenix to Maui and Sacramento to Maui lead us to suspect that these may become new A321neo routes on Hawaiian.
Travel and purchase dates: Book immediately on Hawaiian Airlines, American Airlines, and United Airlines. In most cases but not always, best fares are available Monday through Thursday. Travel can originate on the mainland or Hawaii. Travel over holidays and summer is not included.
Fares and Availability: Prices below are one way, include all taxes and fees. These are the lowest fares and are not available all or even most days. Some routes are only on sale one or two days per week or less, so use airlines' monthly fare calendars to find availability and best pricing by month. If you no longer find fares listed, they are sold out. Some availability is very limited.
How to Book: Use links below or go to Hawaiian Airlines, Alaska Airlines and United Airlines. Online booking only (no, you cannot call the airlines for these prices).
Phoenix $283 $163 on Hawaiian Airlines until May
San Diego  $177 to $186 on American Airlines and United Airlines until December
San Jose $193 on Hawaiian Airlines until March
San Francisco $198 on Hawaiian Airlines until May
Oakland $198 on Hawaiian Airlines until May
Sacramento $183 on Hawaiian Airlines until May and $186 on United Airlines until December
Seattle $186 on United Airlines until December
Portland $198 on Hawaiian Airlines until February and $186 on United Airlines until December
Los Angeles $209 – $214 on Hawaiian Airlines until May