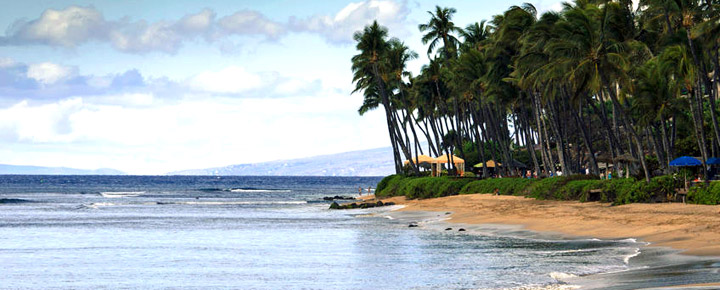 These end tonight! Hawaiian Airlines deals from Beat of Hawaii just updated April 19! Once again, many airfares lower than those advertised by the airline, including 11 routes priced under $200 each way.
Our mission: finding availability "pukas" (Hawaiian for holes), at below advertised prices. US Department of Transportation requires that airlines have a minimum standard of availability before they advertise prices. We look for and bring you those deals with somewhat less availability and far better pricing!
▶ Hawaiian Airlines deals updated as of Thursday 4/19 at 12 pm HST and available for purchase at time of publishing.
▶ Many prices not advertised by Hawaiian Airlines.
▶ Dates on most routes go until May while others are ending in April or June. See specifics per routes below.
Important: Read Fares and Availability below in order to be able to find these airfares.
Many super Hawaiian Airlines deals including routes to Kauai, Hilo and Kona in addition to Maui and Honolulu.
Travel and purchase dates: Book immediately at Hawaiian Airlines. In most cases but not always, best fares are available Monday through Thursday. Travel can commence either on the mainland or in Hawaii.
Fares and Availability: Prices below are one way, include all taxes and fees. These are the lowest fares offered and are not available on all or even most dates/flights. Some routes are only on sale one or two days per week or even less frequently, so use Hawaiian Airlines monthly fare calendars to find availability and best pricing by month. If you no longer find fares listed, they have become sold out as some availability is very limited.
How to Book: You cannot call to get these Hawaiian Airlines deals. Use city links below to go to Hawaiian Airlines website then search for your city pairs and dates on their fare calendar. Online booking only.
More Help: The Cheapest Time to Fly to Hawaii contains most of our tips and tricks. If you don't find the deal or dates you are looking for, sign up for our free email updates for many more sales ahead. And feel free to leave a comment below if we can help.
11 Routes Under $200 | Hawaiian Airlines Deals
Honolulu Deals
San Diego $270 $228 on Hawaiian Airlines until May
San Jose $210 on Hawaiian Airlines until May
Oakland $218 on Hawaiian Airlines until May
Portland $221 on Hawaiian Airlines until May (limited)
San Francisco $198 on Hawaiian Airlines until April (limited)
Seattle $198 on Hawaiian Airlines until May
Los Angeles $213 on Hawaiian Airlines until May
Maui Deals 
Phoenix $264 on Hawaiian Airlines until May
San Diego  $232 $183 on Hawaiian Airlines until May
San Jose $198 $183 on Hawaiian Airlines until May
San Francisco $238 $198 on Hawaiian Airlines until May
Oakland $214 on Hawaiian Airlines until May
Sacramento $231 on Hawaiian Airlines until May
Seattle $230 on Hawaiian Airlines until June
Portland $238 $183 on Hawaiian Airlines until May
Los Angeles $268 $213 on Hawaiian Airlines until May
Kauai Deals
Los Angeles $209 $183 on Hawaiian Airlines until May (limited)
Oakland $249 $217 on Hawaiian Airlines until May
Portland $253 $217 on Hawaiian Airlines until May
San Diego $192 on Hawaiian Airlines until May
Sacramento $248 on Hawaiian Airlines until May
Phoenix $276 on Hawaiian Airlines until May
San Francisco $263 $240 on Hawaiian Airlines until May (limited)
San Jose $242 $214 on Hawaiian Airlines until May
Seattle $253 $202 on Hawaiian Airlines until June
New York $303 on Hawaiian Airlines until May
Kona Deals
Oakland $238 $207 on Hawaiian Airlines until May (limited)
San Francisco $176 on Hawaiian Airlines until May (limited)
San Diego $248 $227 on Hawaiian Airlines until May (limited)
San Jose $192 on Hawaiian Airlines until April (limited)
Sacramento $277 on Hawaiian Airlines until May
Portland $253 $212 on Hawaiian Airlines until May (limited)
Seattle $253 $176 on Hawaiian Airlines until May (limited)
Phoenix $249 on Hawaiian Airlines until May
Hilo Deals
Oakland $296 on Hawaiian Airlines until May
Los Angeles $296 on Hawaiian Airlines until May
Portland $283 $268 on Hawaiian Airlines until May
San Francisco $289 on Hawaiian Airlines until May
Sacramento $312 on Hawaiian Airlines until May
San Jose $283 $268 on Hawaiian Airlines until May
Seattle $283 on Hawaiian Airlines until May
Photo at Kaanapali Beach Maui