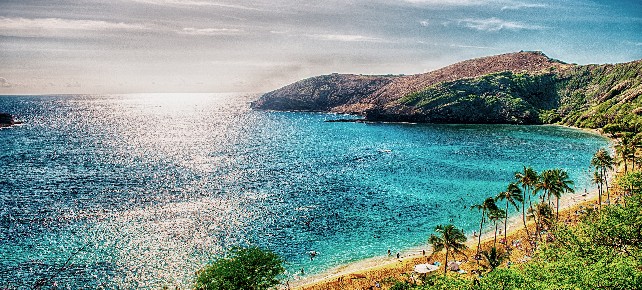 Fares on today's Maui Flights sale have dropped from $99 last time to as little as $84 this time.
Everyone wants to go to Maui. There's a ton of airline competition, and the airfares are extremely competitive and getting more so all the time. We uncovered these deals today on Maui flights. There are seven departure cities to choose from, and travel dates are now to early mid-December, depending on the route. Including many weekends. If you have been missing long walks on Makena Beach or your favorite Maui activities including upcoming whale watching, look no further and book your return to the Valley Isle today.
Fare War Price Drop | Maui Flights $84 Including Weekends
✈ Los Angeles $84 on United, American, and Southwest nonstop.
✈ Oakland from $84 on Hawaiian and Southwest nonstop.
✈ Portland $93 on United and Southwest one-stop.
✈ Sacramento $84 on United one-stop.
✈ San Diego $93 on United one-stop.
✈ San Francisco $84 on Hawaiian and United nonstop.
✈ San Jose from $84 on Hawaiian and Southwest nonstop.
Here's how today's deals work.
Travel for these Hawaii deals is mostly through mid-December although some routes end sooner. The prices listed are the lowest we found today in this date range, and other days are higher. Availability is limited and varies by route. Fares are mostly for basic economy tickets and mid-week travel, Monday through Thursday. Many weekend dates. Search using the monthly availability calendar on the airline websites.
Notes on availability:
▶ We always find cheaper fares than advertised by airlines, but with less availability. Keep that in mind when searching.
▶ Can't find what you're looking for? See our Need Help section below.
▶ Airfares change up to five times each weekday, and sale availability decreases as seats are booked.
▶ To take advantage of these deals on Maui flights, you should find and book them now.
▶ Start travel either on the US Mainland or in Hawaii.
▶ Prices listed are each way, including all taxes and fees.
How to book:
Book online only – these fares are not available by phone. Try using the monthly fare calendar for more options and to locate the cheapest fares.
Need help?
Feel free to leave questions and comments below – but only please or thanks gets a reply. Comments are a very popular part of our community. That's why you will find tens of thousands of them on Beat of Hawaii. If you don't find what you are looking for, sign up for our free email updates to get notified of the next Hawaii deals.
Updated 9/3/21.
Disclosure: We receive a small commission on purchases from some of the links on Beat of Hawaii. These links cost you nothing and provide income necessary to offer our website to you. Mahalo! Privacy Policy and Disclosures.