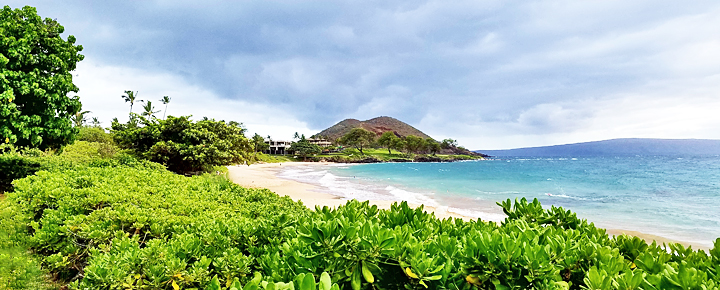 Did you know you may now be able to stay in touch easily with free texting on Hawaii Flights? Also, if you get on a Hawaiian Airlines A321 flight (as we're about to do), you may notice that something familiar is missing. Here's an update on what's happening with three important in-flight free and fee offerings:
1. Free Texting on Hawaii Flights
Two three airlines are offering free texting on Hawaii flights. One currently has it available on all flights, and two others will soon add it.
Delta Airlines free texting. Starting last fall, Delta became the first airline to offer free texting on Hawaii flights and to other overwater locations. You can use multiple text applications including Facebook Messenger, WhatsApp, iMessage, and Telegram. It does not support native SMS text messaging, images or videos. We can attest to this working brilliantly as we have been able to text while flying between the US mainland and Hawaii, as well as over the North Atlantic to/from Europe.
Alaska Airlines free texting. Alaska offers essentially the same free texting service as Delta. It works with multiple text applications including Facebook Messenger, WhatsApp, and iMessage. Alaska is starting to roll out WiFi on Hawaii flights that will make this possible.
Southwest Airlines free texting on upcoming Hawaii flights. This was just announced today (9/25/18), making SWA the latest addition to the free texting rage. While not yet on their website, there previously was a $2 charge per flight.
American Airlines free texting. The company announced last fall that they also plan to offer free texting. Details and a timetable were not announced. The company currently charges for texts.
Other airlines. At the present time no other airlines are offering free texting on Hawaii flights.
We've also just updated our post WiFi on Hawaii flights. You'll notice that most airlines flying to Hawaii either offer WiFi for a fee or soon will be doing so. The only Hawaii carrier without a current WiFi offering is Hawaiian Airlines. We'll follow up on that soon.
3. Inflight Entertainment on Hawaii Flights
As you may have read, change is in the air on seatback entertainment. Based partly on customer demand and the ubiquity of personal electronic devices, airlines are now moving away from expensive to provide installed screens. But will this move be popular?
1. Hawaiian Airlines. If you fly on any of Hawaiian's new A321neo airplanes, you'll find there is no longer seat back entertainment. Instead the company will offer streaming entertainment via their iPhone and Android apps. Don't forget to 1) download before you fly and 2) bring a charger cord!  The wide-body A330 fleet continues to offer installed entertainment.
"With the 321, we recognized a couple of things that are changing in the environment around us that really informed our decision. The majority of people are showing up with a device of their own, and they're ignoring the devices we offer in-seat. We're focused on the fact that most people are bringing devices on."
2. Southwest Airlines. There will be live television on their upcoming flights to Hawaii, plus movies and as indicated, free texting. Passengers will need to bring their own devices to use these services.
3. Alaska Airlines. Alaska also offers streaming entertainment on its flights to Hawaii. To access it you need to download the GoGo Entertainment app for iPhone and Android. As an option, you can also rent a tablet with entertainment from Alaska Airlines.
4. Other airlines. Carriers with large and mixed fleets (the US legacy carriers) have a mix of entertainment options. American Airlines has opted to move away from seat back entertainment on one of its new fleets, the 737MAX. The carrier said: "More than 90 percent of our passengers already bring a device or screen with them when they fly. Those phones and tablets are continually upgraded, they're easy to use, and most importantly, they are the technology that our customers have chosen."
Please chime in on your take. Even at Beat of Hawaii we differ on seatback inflight entertainment and other airline provided devices. Rob likes to use installed devices while Jeff prefers to bring his own.
Disclosure: We receive a small commission on purchases from some of the links on Beat of Hawaii. These links cost you nothing and provide income necessary to offer our website to you. Mahalo! Privacy Policy and Disclosures.