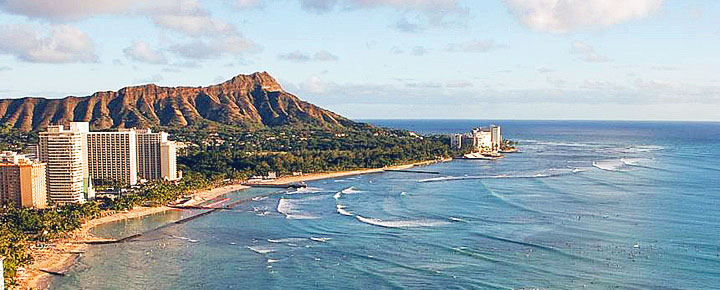 Flying to and from Hawaii can be incredible or it can be shear misery. But with flights typically over five hours in duration, when you aren't happy, that is a heck of a long time to endure. Sure it's what you make of it, but at the same time, travel stress is very real and sometimes unavoidable.
It is rare to hear candor from airline executives, but such was the case this week with United Airlines CEO Oscar Munoz. He told ABC News "frankly, by the time you sit on one of our aircraft … you're just pissed at the world." He went on, "what coffee or cookie I give you" does not change that experience. With regard to airlines' shrinking the seats, he added, "I think we are nearing a point certainly that we can't do that anymore." Finally he said "it's become so stressful, from when you leave, wherever you live, to get into traffic, to find a parking spot, to get through security."
The issues are complex, with some being airline induced, while others are not. The problems we face as travelers to and from Hawaii include:
1. Traffic getting to and from airports both on the mainland and in Hawaii.
2  Parking congestion.
3. TSA. As stressful as security lines and checks are, add to that the uncertainty of how long it all might take. Not long ago we actually missed a flight from Lihue when the TSA line snaked in front of the airport and took nearly 90 minutes to clear. Seriously? On the next trip, it took less than 10 minutes. Grrr.
4. Airline personnel and passengers. Let's face it, both consumers and airline employees can be on short fuses. This isn't the elegant and relaxed atmosphere of a travel era gone by, and it can very quickly go from cordial to adversarial. We've seen the good and bad on both sides of the aisle. Airline passengers can be very difficult to please, and at the same time, employees often seem to have a chip on their shoulder. It can sometimes seem best to just be ignored.
5. Less space all the time. Here's another harsh reality. Airlines across the board have done everything possible to reduce the amount of space passengers have on planes. They do that to increase profits while providing a better chance of reduced (or at least not increased) airfares. Less space comes with multiple forms of misery.
– Single aisle aircraft. The luxury of wide-body aircraft on flights to Hawaii is waning. More and more flights are on easy to fill, single aisle aircraft. Those planes were originally designed for short to medium distance flights. They've since been updated to fly up to 7 hours, and even longer duration narrow body planes are in the works.
– Lavatories. Those include bathrooms that have shrunk to the point where it is hard for even thin travelers to comfortably use them. Space has been reduced by up to 1/3 of what it was even a few years ago. Those smaller restrooms mean room for more passengers.
– Seats.  Economy seating on planes continues to shrink with rows closer together and legroom reduced. That is often accomplished through new thin seats with clearly less padding and comfort. Seat recline is also fast disappearing in economy. Oh my.
6. Multiply the misery on long Hawaii flights. If you're flight is one hour long, or perhaps even two, it feels easier to accept greater levels of discomfort. But with flights that span 2,500 to 5,000 miles between the mainland US and Hawaii, that can become unbearable. We bring our own inflatable seat cushions which also serve as back/neck support, and those help, to a degree.
In spite of all of this, the fact that you are going to Hawaii makes this more acceptable. Photos like the one above, whether it be where you are heading on vacation, or returning home, helps. What do you do to help manage travel stress and make your trip to Hawaii more enjoyable?
Disclosure: We receive a small commission on purchases from some of the links on Beat of Hawaii. These links cost you nothing and provide income necessary to offer our website to you. Mahalo! Privacy Policy and Disclosures.