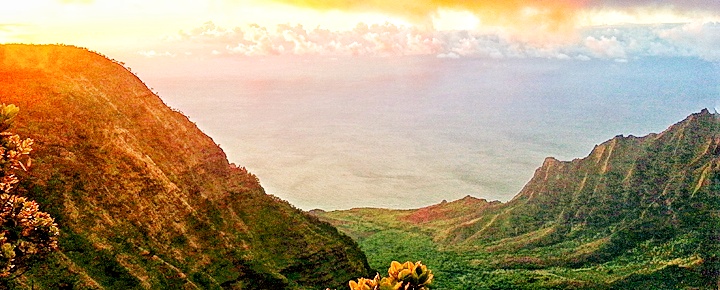 Once October 15 rolls around, visitors should be able to travel to Hawaii without quarantine. That so long as they take a test within 72 hours of travel. Great news. But what will flights look like, which ones will be operating and what will they cost? Airlines are waiting to feel confident that reopening is really happening this time, before starting Hawaii deals. Some hotels too are waiting. Here are the answers to your questions about what to expect.
Will flight choices be different, given less than typical demand?
We can't say how this will shake out quite yet. The airlines definitely want to return to a full Hawaii flight schedule as soon as demand indicates. That's especially true for the three Hawaii centric carriers, Hawaiian Airlines, Alaska Airlines, and Southwest Airlines. But will they all be able to retain their pre-COVID Hawaii flight schedule? We'll be updating you on this as things progress.
Are the cheapest cities where these three carriers compete?
Yes, definitely. The Hawaii gateway cities that offer Southwest Hawaii flights, in addition to Alaska and Hawaiian flights, will be the cheapest in the late 2020 to spring 2021 period.
What will the cost of Hawaii flights be from late 2020 to spring 2021?
West Coast gateway cities will see fares in the $99 to $129 range, each way. That won't be the fare every day, but we will see those reoccur a lot, for all but peak holiday periods and weekends. We wouldn't be surprised to see some fares even sneak in somewhat below $99.
As is always the case, the cost varies by departure city. For the most part, U.S. west coast cities with the greatest Hawaii traffic, nonstop flights, and most airline choices will have the cheapest fares.
Those cheap Hawaii airfares may be for basic economy, or may be for regular full-fare economy, we can't say quite yet. The thinking here is that where Southwest competes with a non-basic economy product, it may drive the other airlines to offer lower regular-economy fares as well.
Just Updated Guide | Basic Economy to Hawaii
The best prices are generally for midweek, non-peak travel, whereas weekend travel may be $50 to $100 more each way. Saturday is in nearly all cases the most desirable and expensive day to fly and should be avoided for that reason. Summer 2021 flights from the west coast should also see sale prices starting at below $200 each way.
Flying from the West Coast from $99 or even less.
San Diego, San Jose, Oakland, and Sacramento benefit most from having Southwest in addition to the other airlines. Los Angeles, San Francisco, Phoenix, Portland, and Seattle are different. Competition there comes from the legacy airlines, but those cities will also have fare sales.
Flying from the Midwest and East Coast from $162.
Expect Hawaii airfares from these locations to be from $100 to $150 more each way, compared with the west coast. And, weekend flights on those routes can be $50 to $100 more than midweek, with Saturday still being the most expensive day to fly. However, just yesterday, there were full-fare economy airfares of $162 each way between Minneapolis and all islands on American. That was for January through March travel. That gives you some idea of how low the airlines are thinking they'll go to get us back in the air between the mainland and Hawaii again.
Flight duration and stops en route affect cost.
Airlines charge more as the flight duration decreases. If you have a layover on the way, it can save money. The longer the layover, typically the lower the price. You should check this when booking Hawaii flights to avoid any unwanted stopovers.
We welcome your comments and questions. 
Beat of Hawaii © photo at Kokee State Park Kauai
Disclosure: We receive a small commission on purchases from some of the links on Beat of Hawaii. These links cost you nothing and provide income necessary to offer our website to you. Mahalo! Privacy Policy and Disclosures.