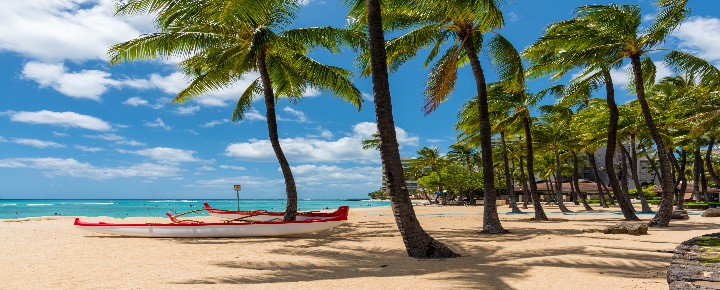 A Hawaii flash sale arose in the past day or so. It is on offer in varying forms from all of the airlines flying to Hawaii, Alaska, American, Delta, Hawaiian, Southwest, and United. The prices start at $90 and go up to just over $100 each way on the most competitive routes from Northern and Southern California to all islands. Several big questions arise to consider, however, as to the current Hawaii flash sale.
Is this a good time to visit Hawaii?
Answer: Hawaii is on overload and beyond its capacity for medical care due to the explosion of Delta Variant Covid cases. Adding anything to that mix, even trauma from a visitor's hiking accident, illness, or worse, simply isn't good.
How long will that overload continue to be the case? We don't know, and it doesn't appear that anyone else does either. While other countries have experienced a very rapid drop-off of cases from this variant (the UK as one example), no one seems to know if that will be the case here. There were 647 new cases in Hawaii today and 8,536 cases in just the past 14 days.
Many believe that the sharp rise in cases is attributable to Hawaii visitors. The governor and the lieutenant governor, however, have both indicated that is simply not the case. Others are certain that the case explosion emanates from those Hawaii residents who have traveled to the mainland and then returned without either vaccination or testing. They instead go into what appears to now be an unsupervised quarantine at home, wherein they can infect others via community spread. You decide who to believe.
And it isn't just those factors to consider. For example, Hawaii had extraordinarily high unemployment, and most people have only gone back to work in the past six months. We have already noted and mentioned a recent and marked drop-off in forward reservations and an increase in cancellations due to concerns about traveling once again. Without visitors, unemployment will once again rear its head, and this time, it wouldn't appear to have a big federal lifeline behind it.
Lastly, we've said many times before that this is "normally" our favorite time of year in the islands. For innumerable reasons, late summer and fall is a fantastic time to visit Hawaii most years. The weather starts to cool from the peak of summer. The sun is even more beautiful, the ocean water is perfect, and there are epic sunrises and sunsets to enjoy too. There are normally fewer visitors in this period, which makes everything more accessible and personal.
Then again, this isn't an ordinary year. Restaurants have been hard to get into, Hawaii car rentals have been sky-high, and activities have been sold out. But things are changing, and quickly. We just found some Hawaii car rentals for this fall at a fraction of the cost we found just a couple of weeks ago. A friend couldn't get their desired hotel reservation for September, and then suddenly they just did.
Can you get a refund or credit on these flash sale tickets if you change your mind and decide not to visit now?
Answer: Great question. The answer is no on refunds, as tickets are non-refundable. Regarding credit, it depends entirely on which airline you are flying and that has recently gotten a lot more interesting. Three airlines are offering to change flights for free, on even their cheapest tickets. For the full overview of that situation, read:
Airlines Again Offer Free Changes On All Hawaii Flights
Disclosure: We receive a small commission on purchases from some of the links on Beat of Hawaii. These links cost you nothing and provide income necessary to offer our website to you. Mahalo! Privacy Policy and Disclosures.