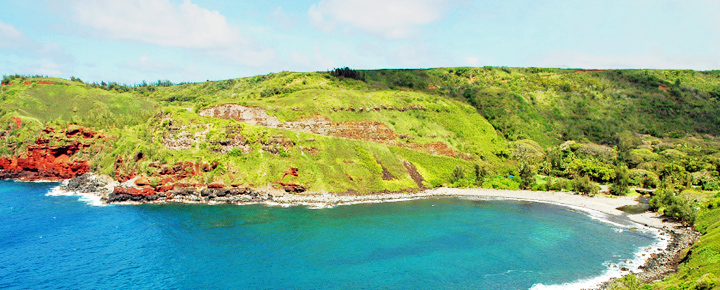 Last week, Hawaii's governor reinstituted a mandatory 14-day quarantine for all interisland travel that was removed in mid-June. The quarantine went into effect today, August 11, and is set to expire on August 31. There are many questions about how this is set to work and how well it will be enforced. This comes in response to ongoing increases in the number of new cases reported daily, especially in Honolulu.
It appears this will become a major setback in the goal of reopening Hawaii travel, which had been scheduled for September 1. That date now seems far less likely.
The interisland quarantine will help close the big loophole which we have noticed ourselves here on the outer islands, and that has been mentioned repeatedly by us and others. Former Hawaii news reporter Angela Keen was quoted saying, "Once you're on a neighbor island flight, you're not a tourist anymore, you're a resident, and you're treated as a resident, they're not checking if you've quarantined." Some visitors have reportedly posted this behavior on social media following their "quarantine vacations."
Revised regulations and questions.
The new quarantine is through August 31, whereas it was previously set to be through September 4. This allows it to coincide with the tentative plan to open travel with pre-testing starting September 1.
Travelers arriving in Honolulu (from the outer islands) do not need to quarantine. But those going to any other island location do. So for example, those flying from either Honolulu or Maui to Kauai will be quarantined.
Exemptions are available for medical and other limited situations of travel necessity. It isn't clear yet what other exemptions may be available. Those must be requested in advance of travel. Some work-related travel may be permitted without quarantine. Everything is still vague even to those in the travel industry, and we hope to have it clarified soon.
Honolulu beaches and parks closed.
Honolulu has the great majority of Covid cases in Hawaii. The governor indicated last week he believes that group gatherings are to a large degree responsible for the most recent increases.
From August 7 through August 31, all 300 Oahu parks will be closed as will county beach parks and state beach parks (ocean activities are allowed and restrooms are open).  Parking lots will be closed. This does not impact the other islands, only Honolulu.
Honolulu botanical gardens will be closed as will tennis facilities and pools. Golf courses will remain open. Team sports are suspended. Bowling alleys and arcades will be closed. Fitness facilities will be open but no group classes will be permitted. Museums and art galleries will remain open. Hiking trails will be shuttered.
Honolulu Mayor Caldwell said the county will be doing ramped up enforcement including a new Covid hotline and increased strategic enforcement. Warnings that were previously issued will now be replaced by citations and arrests, according to Susan  Ballard, Honolulu police chief.
Upcoming announcement on September 1 reopening.
Governor Ige said last week that an announcement will take place this week regarding that plan. It was supposed to allow for the elimination of quarantine for those who test negative within 72 hours of travel. We firmly expect this to be postponed again, however.
Disclosure: We receive a small commission on purchases from some of the links on Beat of Hawaii. These links cost you nothing and provide income necessary to offer our website to you. Mahalo! Privacy Policy and Disclosures.