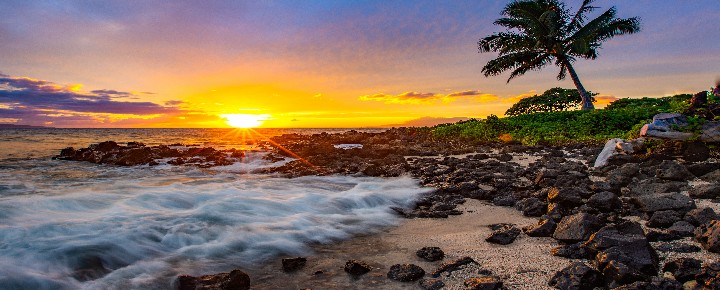 Hawaii joined the rest of the country late yesterday and moved closer to CDC guidance, as Governor Ige proclaimed that masks are no longer required outdoors, period. The new rules have immediate effect and apply to everyone in Hawaii. However, that has in no way changed the indoor mask mandate, which as of today, continues to be in effect statewide.
This comes both as Hawaii moves into synch with the other states eliminating mask mandates. In addition, Hawaii's vaccination program continues with upcoming incentives to encourage residents not yet vaccinated to get the shot.
The health department said that wearing a mask in large outdoor settings is still recommended while not required. Also, an increase in the size of permitted gatherings is likely coming soon. All of the counties are looking at that now.
The governor also said Tuesday that restrictions on outdoor water sports would be eliminated starting June 1. That means that events such as regattas and surf competitions, among other things, can resume.
"Surfing and outrigger canoe paddling are so much more than sports. They are a part of our culture and a way of life. I look forward to seeing our kids out in the water competing in surf contests and regattas again." — U.S. Senator Brian Schatz said in a statement.
When will indoor mask requirements end in Hawaii?
CDC has already indicated that those vaccinated are not required to wear masks indoors or outdoors, except in limited situations.
At present, about 50% of Hawaii residents are fully vaccinated, with 70% partially vaccinated. However, the state appears determined not to eliminate indoor mask requirements until some unknown number of additional residents are vaccinated.
Ige said, "Until more are vaccinated, we must continue to take precautions indoors and in large groups because those actions are important to slow the spread." The Health Department director confirmed the governor's decision-making, saying, "We want to do it when it's safe. What we're really watching is the rate of vaccines."
July 4 start of vaccination travel for visitors is still on.
There is no indication of any wavering in the state's plans to allow fully vaccinated travelers, including those from the mainland, to travel here without any further restrictions.
Disclosure: We receive a small commission on purchases from some of the links on Beat of Hawaii. These links cost you nothing and provide income necessary to offer our website to you. Mahalo! Privacy Policy and Disclosures.