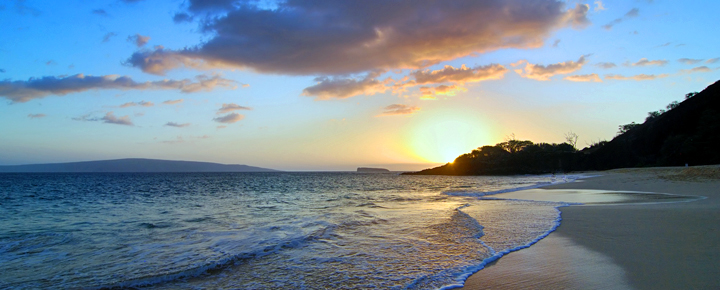 It isn't just weird in stores; it is strange just walking around now. So long as the CDC guidelines on mask-wearing were in place, people largely followed the rules. Then the rules seemed to change all of a sudden, everywhere except here in Hawaii. Hmmm.
Hawaii and New Jersey stand-alone in states still retaining mask mandate.
Despite this week's CDC guidance no longer requiring masks in most situations, Hawaii visitors and those of us who live here try to follow the state's ongoing mask orders. The same is true in New Jersey, while in California, it is soon ending. In an interesting contrast, however, between these holdout states, New Jersey has the densest population in the country, whereas Hawaii, largely based on Honolulu's population concentration, ranks just 13th. And while New Jersey has 9+ million residents, Hawaii has just 1.5 million.
To say the least, it is confusing to have the federal government say one thing and the state appear to say the exact opposite.
Governor Ige said that Hawaii would not remove its mask mandate at this time.
The mandate states that everyone wears a mask when it isn't possible to maintain six feet of distance from anyone not in their household. That is true without regard to vaccination status.
Ige said, "At this point in time, with the majority of our community not vaccinated, and we are not able to determine whether someone is vaccinated or not, we will continue to maintain the mask mandate here in the state of Hawaii. The challenge is it's impossible to determine who's vaccinated and who's not vaccinated."
It is estimated that 40% of Hawaii's residents are currently fully vaccinated.
Still pack your masks for Hawaii.
This may well not continue for long. But in the interim, we all need to keep our masks in hand—the order mandates mask-wearing at beaches, parks, and even on hiking trails.
Here's what we see on hiking trails and beaches.
We've both been hiking a lot lately here in Hawaii. And guess what, there are almost no masks in sight anywhere. That is until people need to pass by you in the opposite direction. Some mask up when that happens, but most others do not. At beaches, most people do not mask anywhere, from the parking lot to the sand. Mostly because it's easy to keep that 6-foot distance. At Hawaii farmers' markets, we see some visitors going without masks which becomes an issue when approaching a vendor and when in line.
A complicated situation in stores and businesses too.
Stores prominent in Hawaii, including Costco and Walmart, have already announced they have dropped their mask requirements for fully vaccinated customers. But not here in Hawaii. Here, masks are still mandated in all of their stores.
So the burden of enforcement has fallen on businesses ill-equipped to manage the fast-changing situation and the enforcement burden. But I guess no one in the government thought about how this was all going to play out on the street. So, as a result, we've heard not only of violence on Hawaii flights but there have been problems in typically peaceful shopping environments.
Disclosure: We receive a small commission on purchases from some of the links on Beat of Hawaii. These links cost you nothing and provide income necessary to offer our website to you. Mahalo! Privacy Policy and Disclosures.