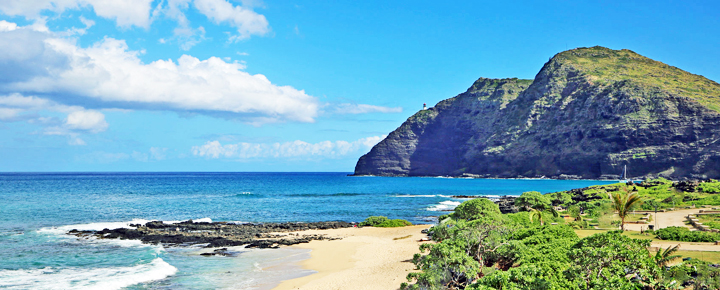 An unthinkable scenario around one Hawaii travel agency that scammed unsuspecting Hawaii-bound travelers is now going to court. And it got us thinking about Hawaii travel agents and how they fit into Hawaii vacation planning.
Wendy Wong, a virtual travel agent for the House of Aloha Hawaii, has been charged with 47 felonies. Individual and group Hawaii vacation losses of up to $100,000 have been reported.
"Consumers allege the company failed to arrange, book, and pay for their travel itineraries, including airline and hotel reservations, after paying the company for their trip to Hawaii. In addition, the consumers were sent fake itineraries for their trips leading them to believe the travel arrangements had been made. These complaints are currently pending as BBB is waiting for the company's response." — Better Business Bureau.
Wendy Wong, and her Ewa Beach company House of Aloha Travel, are alleged to have defrauded their clients. Even her own father previously said, "House of Aloha Hawaii is nothing more than a house of cards, house of deceit, and lies." Wong, who was charged in California where her clients live, has entered a not guilty plea and is due back in court in early May.
When we first reported this back in 2019, we found that Wong appeared to be a member of the American Society of Travel Advisors (ASTA). The now-deleted listing there said at the time that she specialized in "All Inclusive, Beach Vacations, Camping/Hiking, Corporate/Government, Disney, Family Fun, Group Vacation, Honeymoon, Leisure Travel, Luxury Travel…"
Hawaii business registration records indicate that Wong did not have a travel agent's license.
That begs the question of how to protect yourself when working with a travel agent you may not be familiar with. First, ask for proof if your agent is licensed before any money exchanges hands. Next, pay only with a credit card. Also, consider travel insurance which can offer protection against theft and cancellations. Finally, do your own follow-up to make sure your airline and hotel reservations are actually booked.
When does using a Hawaii travel agency make sense?
1. For those with limited computer abilities.
2. When you have no time for or interest in Hawaii travel research.
3. Planning a cruise. Here travel agents can often find discounts and upgrades that you might have difficulty obtaining otherwise. The cruise industry is one of the last bastions for travel agents and one in which they are still well-compensated.
4. Larger weddings and events. Here too, a travel agent can help with group bookings and discounts and coordinate multiple travel itineraries.
5. High-end traveler. Travel agents still have a valuable niche here and can be of good service.
6. Complicated itineraries or special needs. Here, agencies, especially those specializing in Hawaii, may be very helpful in building out your trip plans.
7. Those who are elderly or have physical or other challenges may also benefit from a travel agent's services.
Our thoughts on Hawaii travel agents.
Hawaii travel agents can save some people valuable time doing complex trip planning. On the other hand, if you don't at least do some of your own corroborating research, you'll have no one to blame but yourself if you're not happy with the outcome. And when it comes to cruises, travel agencies often provide better deals than the cruise operators themselves. We've found that to be true and wonder if you may have as well.
We'll have to admit that finding a good travel agent might not be as important today as it was in the past, especially for those of us who are internet-savvy and think planning a Hawaii vacation is one of the most fun parts of traveling.
As with anything, shop around and compare agencies, their intimate knowledge of Hawaii, reputation, and pricing. We'd love to hear what your experiences have been with Hawaii travel agencies and the quality and objectivity of their advice.
Disclosure: We receive a small commission on purchases from some of the links on Beat of Hawaii. These links cost you nothing and provide income necessary to offer our website to you. Mahalo! Privacy Policy and Disclosures.