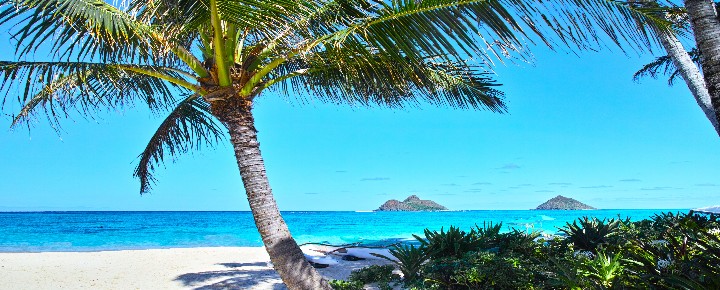 Hawaii is about to become sold out. This is happening so fast that even those in the industry, and on the ground here, are still amazed. Here is what you need to do to stay ahead of the situation and still enjoy a 2021 Hawaii vacation.
Yesterday we addressed the situation with Hawaii car rentals. You'll see, however, that is just one part of the situation. For a variety of reasons, all aspects of Hawaii travel will soon approach capacity for summer and perhaps beyond.
Why Hawaii travel leads the way.
Travel analytics firm Adara has just reported that the most popular of all domestic destinations for summer flights is Honolulu. Denver, Chicago, and Miami follow that.
This is a result of the plethora of benefits Hawaii has to offer. Those include:
An exotic tropical destination with a warm year-round climate, superb beaches, and more.
Ease of access with many airline choices.
No concerns about foreign travel rules.
Low COVID rates in the islands.
No health insurance issues for mainland visitors.
Ubiquitous COVID vaccinations.
Flexible cancellation policies.
Vaccination passport travel coming.
The bottom line is Americans can't wait to resume travel, even before the CDC says it is okay to do so. The picture is clear as to where they are heading: Hawaii.
Get ahead with reservations for airlines, accommodations, car rentals, and even restaurants.
Flight bookings in the U.S. have risen sharply since February, and it is being reported that since then, hotel bookings throughout the U.S. have gone up by over 300%.
Restaurants and activities will need to be scheduled in advance.
This is partly due to limited capacity because of COVID rules in addition to soaring demand.
David just commented: "I would recommend making some dinner reservations as far ahead as possible, especially if there is someplace you really want to enjoy. I tried booking Mama's Fish House 3 1/2 weeks out, and the entire week was already reserved. Also, plan on spending far more than you are used to on a rental car. Still worth it, though. After losing last year's trip, we are very excited for this one."
Regular Jon replied to David re Mama's Fish House, saying, "Thanks for the heads up, David! I was able to snag lunch at Mama's. Merriman's Kapalua was also pretty booked.
Vacation rentals demand will far exceed hotels.
Hawaii vacation rentals have always been highly desirable. In today's world, that is more so than ever before.
Are you ready to book your Hawaii vacation?
Disclosure: We receive a small commission on purchases from some of the links on Beat of Hawaii. These links cost you nothing and provide income necessary to offer our website to you. Mahalo! Privacy Policy and Disclosures.