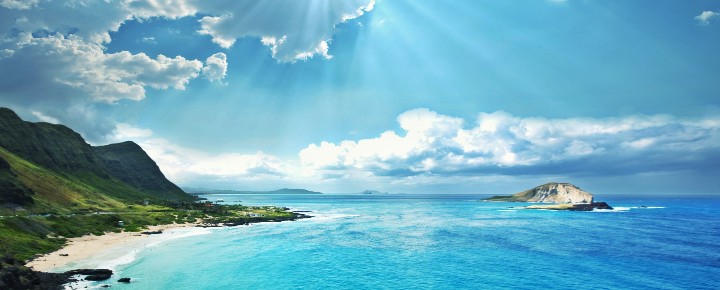 As early as last December, there were signed as the Hawaii domestic visitor count far exceeded expectations, which results even surprised us. Even that, however, didn't tell the whole story of what's now unfolding.
Before we even knew the word Covid and all of its implications, Hawaii had record-breaking visitor arrivals throughout 2019 and into early 2021. Then it all ground to a halt for what seemed like an eternity.
Read more about what this means for your travel plans and see our best tips at the end of today's post.
Airline hiring spree speaks to unprecedented Hawaii tourism demand in 2022.
Today, bellwether Hawaiian Airlines launched a big statewide campaign to hire 600 new employees "to support the carrier's growth as travel demand continues to improve." This is across a wide range of support positions on all of the islands.  In addition, "Hawaiian is also seeking Honolulu-based pilots, flight attendants and corporate team members as it prepares to welcome a new fleet of Boeing 787 aircraft and return to its international markets."
During Covid, Hawaiian faced huge cuts, and furloughed a significant percentage of its staff. Operations came to a virtual standstill. This is a huge turnaround. In addition, newcomer Southwest Airlines is running very short-staffed and is trying to deal with the onslaught.
In a nutshell, it is going to be busy. Very busy.
Hawaii's Department of Business, Economic Development, and Tourism said that "as long as Hawaii remains a safe destination we can regain our momentum with visitor arrivals to recover in the second quarter of this year."
International visitors still have not returned in any meaningful way, but that is coming soon too.
Hawaii's whiplash-wild tourism rebound. 
Hawaii travel's faster than expected return is just getting started. The upcoming spring break and upcoming peak summer season will be telltale. Prices, for everything except to some degree airfare, have gone up. In some cases, way up. Vacation rentals especially on the neighbor islands, are in high demand and are selling out quickly as arriving visitors wanted more space and less interaction.
Hotels are jumping up in price too. On Hawaii car rentals, there is some better news. While they experienced the same issues of being priced dramatically high or being entirely unavailable, worse on the neighbor islands, it is improving. There appears to be better availability and somewhat lower prices ahead. With that, it isn't clear what will become of the whole new industry that was spawned when people created their Turo vehicle rental fleets. We understand there is a glut of those cars for sale now.
Best Tips For 2022 Hawaii Vacations
How to find the least crowds and the lowest prices this year. Get planning now for your vacation in Hawaii. Can you vacation off-season after spring break to early June and August 15 to Thanksgiving? If so, that will be the best to avoid all problems.
Save money and avoid these pitfalls.
Read Hidden Costs Of Hawaii Vacations + What You Can Do. You're clearly spending more visiting Hawaii. From accommodations and car rentals to restaurants and more, here are some more great tips to help you keep your vacation budget in check.
Updated 3/10/22.
Disclosure: We receive a small commission on purchases from some of the links on Beat of Hawaii. These links cost you nothing and provide income necessary to offer our website to you. Mahalo! Privacy Policy and Disclosures.