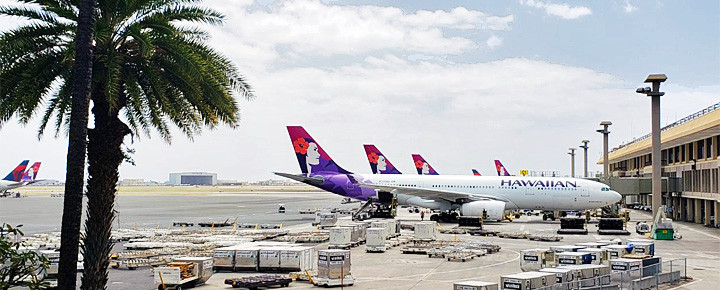 Hawaiian Airlines reported a surprise increase in earnings this week, up 57% in fourth quarter 2019 compared with 2018. That as the airline seemingly avoided two huge pitfalls which could easily have hurt them.
Hawaiian beat analysts forecasts in spite of intense price wars associated with new Southwest Hawaii flights. Hawaiian flew with 86% of all seats filled even as the number of available seats increased significantly due to Southwest.
"We faced elevated competition within the Hawaiian Islands between North America and Hawaii and from Japan. Delivering this financial performance is a testament to the competitive advantages that we have built in each of these geographies." —  CEO Peter Ingram.
Hawaiian has no Max aircraft
The company missed a huge bullet when, starting in 2013, they ordered a total of 18 Airbus A321neo aircraft, instead of Boeing Max planes. While the 189 seat A321 has had its own share of new plane issues, it has been nothing compared with the year long Max groundings following two fatal Max crashes. Southwest, by comparison, has 34 Max planes still grounded until at least June 2020.
Hawaiian has no China exposure
Hawaiian flew their A330 aircraft between Honolulu and Beijing from 2014 until 2018. They subsequently cancelled that sole China route due to lack of traffic.
Now, airlines including American, Delta, and United are cancelling all China flights due to the current situation. The American Airlines pilots' union filed a lawsuit yesterday to stop all flights to and from China during the outbreak.
Disclosure: We receive a small commission on purchases from some of the links on Beat of Hawaii. These links cost you nothing and provide income necessary to offer our website to you. Mahalo! Privacy Policy and Disclosures.