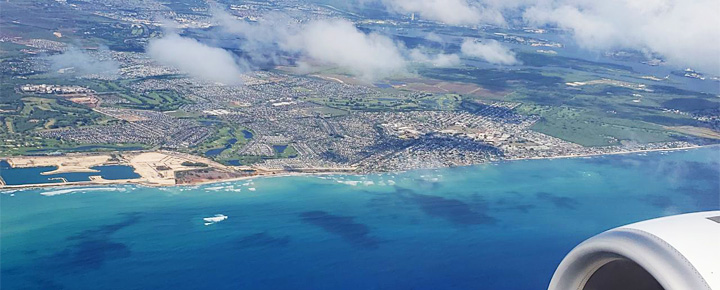 We welcomed over 856,000 visitors to the islands in April who spent in total $1.33 billion. Maybe you were among them? This Hawaii tourism trend indicates a 7% increase in visitors over the prior year, according to the Hawaii Tourism Authority. At the same time, however, visitor spending dropped by 6% compared with April 2018.
Visitors from the Western part of the US were up by 14% compared with 2018, which included a 20% increase from California and 59% increase from Nevada.
Spending of visitors from the Western US was up 1%, but eastern US was down 8%, and international visitors spent 23% less. Overall, daily visitor spending was down 9% to $188 per person in April.
The islands of Maui and Oahu overall had growth in arrivals with simultaneous drop in spending. On the Big Island and Kauai, both visitor arrivals and spending were down slightly.
There were 1.1 million available airline seats to Hawaii from the mainland, an increase of 3%.
What Latest Hawaii Tourism Trend Means.
What we are seeing is that visitors are spending less on accommodations, food and activities once they hit the shores here in Hawaii. Vacation rentals are trending instead of hotel stays in order to reduce costs associated with both accommodations and food.
This is a phenomena that we participate in ourselves. For all but the shortest of says in Honolulu, we are continuing to choose vacation rentals for a variety of reasons. See today's post: Hawaii Vacation Rentals or Hawaii Hotels | 20 Money Saving Tips.
Disclosure: We receive a small commission on purchases from some of the links on Beat of Hawaii. These links cost you nothing and provide income necessary to offer our website to you. Mahalo! Privacy Policy and Disclosures.