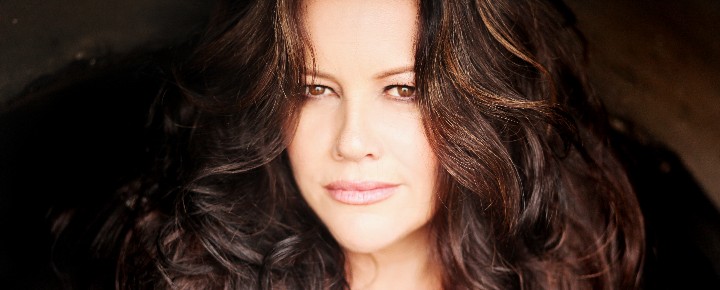 A fabulous Maui concert in honor of Lei Day took place earlier today, May 2, and was broadcast live from the Maui Ocean Center. It features 6 time Grammy nominee and winner of 18 Nā Hōkū Hanohano Awards, Amy Hānaialiʻi, together with her award-winning, musician and stage performer brother, Eric Gilliom. It is still available for viewing (but we can't say for how long, so watch it soon).
This was presented by Everstream Live to benefit the Maui Food Bank and was broadcast from the Maui Ocean Center.
And get ready to enjoy an early 90 minute performance of Hawaiian mele (song) overlooking the Pacific Ocean and Haleakala, a Crown Jewel on Maui.
About the artists: Amy Hanaiali'i and Eric Gilliom
Classically trained Amy Hanaiali'i is legendary, and is the top selling female Hawaii vocalist ever. She is perhaps best known for her traditional falsetto mele.
In addition to her own performances and awards, Amy performed for years with Willie K, who produced her first hit album.
Eric Gilliom is well known both on Maui and on the mainland. His vocal style and persona have made him a long-time favorite act on the Maui night scene. His performances have included Broadway and the Grammy Awards. He is the lead singer of Mick Fleetwood's Island Rumours Band and recently toured with Barry Flanagan of HAPA. He is writing his one man show set to hit the road soon.
About Maui Ocean Center
The 3-acre Maui Ocean Center aquarium and oceanography institute is located in Maalaea. It is the largest tropical reef aquarium in the Western Hemisphere where you can enjoy coral reef habitat exhibits, sea turtles, sharks, and humpback whales. Its projects include development of artificial coral reefs for re-introduction to the wild, in order to help prevent the decline in Hawaii coral.
Images courtesy of AmyHawaii.com and Maui Ocean Center.
Disclosure: We receive a small commission on purchases from some of the links on Beat of Hawaii. These links cost you nothing and provide income necessary to offer our website to you. Mahalo! Privacy Policy and Disclosures.