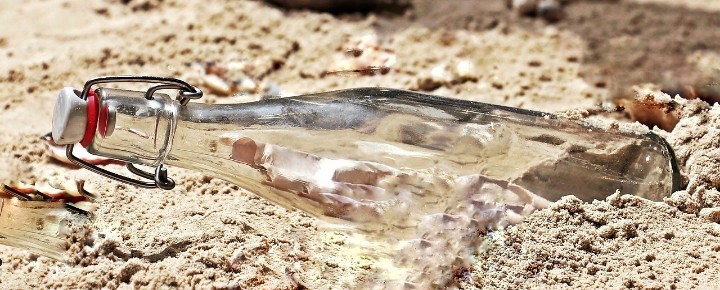 A message in a bottle otherwise known as MIB has been used for tributes, to send SOS messages, in studies of ocean currents, as memorial tributes, as well as to send deceased ashes on an ocean voyage.
This is about a MIB that washed up on the Big Island after it was set adrift in Japan 37 years ago in 1984. It was discovered coincidentally by a 9-year-old Hawaii girl this summer after seeing launched as part of an experiment by schoolchildren studying ocean currents. The story was first reported by a Japanese news source after the bottle was returned from Hawaii earlier this month.
At the time this bottle was launched, a total of 750 MIBs were floated from near Tokyo over a two-year period. Another bottle was found nearly 20 years ago in Japan. The school has a history of MIB launches, and to date, they have been found and returned from places including the US west coast, China, the Philippines, and Okinawa.
MIB history and folklore
There is folklore about MIB. And, at the same time, sending bottles is considered detrimental to marine life and the ocean. As a result, woodblocks and similar vehicles have replaced MIB.
Messages in a bottle are said to date back nearly 2,000 years and may have started in Greece. MIB's set afloat in Alaska two hundred years ago reached Norway, Iceland, and Siberia via the Northwest Passage.
Did you know that the U.S. Coast and Geodetic Survey also sent MIB's afloat over a nearly 200 year period ending in 1966.USC&G was the first US civilian scientific agency with a mission to survey the coastlines and create nautical charts to increase maritime safety. In 1970 USC&G became part of NOAA.
Disclosure: We receive a small commission on purchases from some of the links on Beat of Hawaii. These links cost you nothing and provide income necessary to offer our website to you. Mahalo! Privacy Policy and Disclosures.