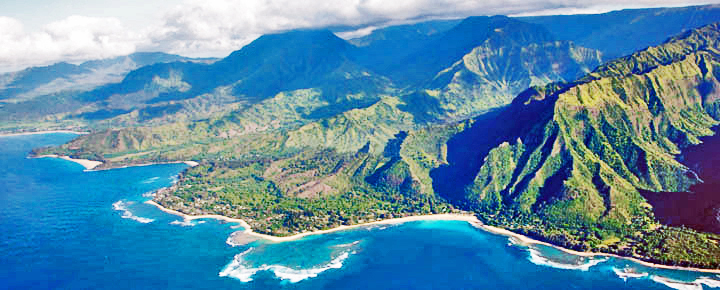 Two new Hawaii inter-island routes have been announced by Mokulele and Makani Kai and a third started yesterday from Southwest. This adds more competition to Hawaiian Airlines inter-island service, and there is more to come.
New Mokulele flights between Maui and Lanai. More routes pending. 
Starting June 17, Mokulele Airlines will fly twice daily between Maui and Lanai from $57 each way. That, following the acquisition of Mokulele by Memphis-based Southern Airways Express a few months ago.
And the company is looking to expand the Mokulele brand here in Hawaii with more Hawaii inter-island routes later this year.
"When we purchased Mokulele just over 2 and a half months ago, we made a promise to the people of Hawaii that we would bring more aircrafts, newer aircrafts, more departures and more destinations than this airline has ever served. " – –  Mokulele Airlines.
New hybrid electric inter-island aircraft test by Mokulele.
Mokulele plans to test a new hybrid aircraft model on their Kahului to Hana Maui route starting this fall. That as a result of a partnership between Mokulele and Ampaire. Ampaire spokesman said, "with a short flight, it shows off the technology and its benefits. Hawaii's focus on sustainability also makes it more aligned with our own vision. " He added that potential fuel savings of 50-70% are possible with 25-50% maintenance cost reduction. The company's site says" Ampaire is on a mission to provide the world with all-electric powered commercial flights that are affordable, quiet and environmentally conscious."
If things go well, such planes, carrying up to 9 passengers, could also serve longer routes, including between Honolulu and Maui.
Makani Kai Air flights from Honolulu to Princeville Kauai.
Starting Wednesday, May 1, Makani Kai Air will begin service between Honolulu and Princeville Airport on Kauai. The company announced last week that twice daily flights in both directions will have a flat price structure of $125 each way, all of the time. This is a flash back for Beat of Hawaii, since Jeff's arrival on Kauai in the 70's was on that very same route.
"Residents of Kauai's North Shore have not seen regular air service since Island Air ceased operations to Princeville Airport in 1997. " – – Makani Kai Air. Flights will be on twin engine Piper Chieftan's accommodating 9 passengers, with a flying time of about 48 minutes. The company also flies on Molokai to Kalaupapa.
Avis Car Rentals is located at Princeville Airport. Short and long term parking is found both at Princeville airport at at the airline's Honolulu Airport location. Free shuttle service to and from the main Honolulu terminal is offered. These flights do not require TSA screening.
Southwest Inter-island service has begun.
Yesterday was their inaugural flight between Honolulu and Maui. Get all the latest on Southwest Hawaii flights here.
Disclosure: We receive a small commission on purchases from some of the links on Beat of Hawaii. These links cost you nothing and provide income necessary to offer our website to you. Mahalo! Privacy Policy and Disclosures.