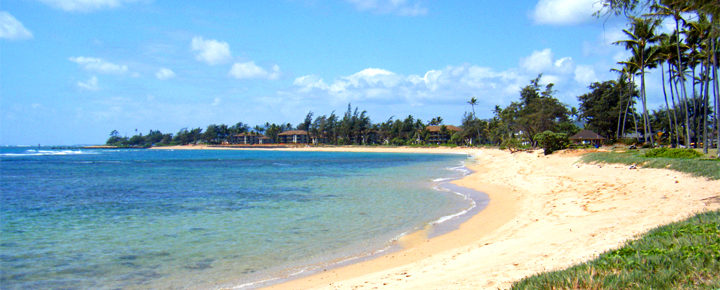 Here's a look inside one of our suitcases. Some of our mostly unusual packing items may come in handy on your next Hawaii vacation.
Po Chai Pills. These were introduced to us many years ago by a friend from Hong Kong. Po Chai has been around for over 100 years. They can be a lifesaver when air travel expands the intestines, leaving the gut feeling rotten. Some of us just would not travel without them.
Duct tape (several feet, wrapped around a can, i.e. shaving cream). This is beyond useful for sealing, labeling and much more. We've even used duct tape with a plastic garbage bag to seal up or redirect a misbehaving A/C duct.
Nylon rope and/or indoor clothesline. Useful for, among other things, tying up rolled down pillows in luggage or for self-laundry when combined with a drain plug and some dish washing soap in a small travel bottle.
Extension cord (light weight) and 3-way plug adapter. These comes in handy when the power is in the wrong place for laptop, USB or toothbrush chargers and more.
Assorted bags. Quart, one and two gallon zippered, plus trash bags. The uses are unlimited, including organizing clothes, packing liquids and wet bathing suits, for lunches on the go, to protect and organize electronics and stow shoes.
Reusable plastic envelopes for itineraries, books, hotel/car reservations, boarding passes, maps, coupons and notes.
Traveling food supplies. If you wisely choose not to rely on the airlines for your in-flight food.
Pocket Monkey. This came as an odd-looking gift. It includes screwdrivers, wrenches, bottle opener, and more. We've already used this to repair air conditioners and glasses among other things. Slips into wallet, is TSA approved and is so small that it is easy to forget you have it with you.
Electronic luggage scale. This is also something many of us could not travel without. Being overweight by even a few pounds is something the airlines will rarely tolerate. $8 well spent.
Foam earplugs for hotel and airplane. These are all about personal preference. Some just fit better than others, which is more important than 1dB plus or minus.
Now it's your turn. If you have anything to add to my list, please share them with our readers.