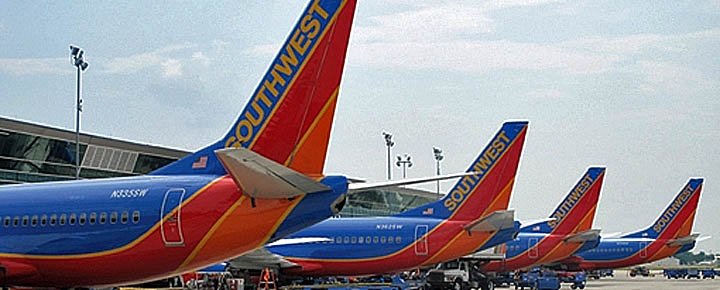 Changes today to Southwest Hawaii fees. Just what ancillary fees you will and won't find on upcoming Southwest Hawaii flights.
Earlier this month, CEO Gary Kelly said that Southwest's unique one-class service paradigm will remain unchanged. But that is not entirely the case, as we learned today.
Perhaps in preparation for Hawaii flights, the charge for early bird checkin will become variable starting August 29. Current price is $15. Based on distance and demand, the price will become $15 to $25 per flight. Hawaii will certainly be at $25. Keep in mind that early bird checkin does not guarantee the top boarding position. Early bird checkin is available in advance. You will be notified of your boarding position starting 36 hours before departure.
As an additional option when available, Southwest may offer upgraded boarding on the day of departure only, at the ticket counter or gate. For $30 to $50 per flight (think $50 for Hawaii), you'll be able to have even greater boarding priority. When it is offered, upgraded boarding does guarantee the highest priority (A1-A15).
3. Entertainment and WiFi.
Southwest charges for WiFi. At present the fee is $8 per device for an entire day. That is of course subject to change on Hawaii flights. We are advised that Hawaii flights will indeed have both WiFi and live television. There will be no seatback entertainment, so you'll need to bring your own personal devices. Also, remember you may want to bring a charger, as there are no USB or A/C charger ports. Come prepared with fully charged batteries and maybe a charger pack too. We use the Anker ones, which we've found to be the best performing and most reliable.
4. Other Southwest service offerings:
Two free checked bags. That won't be changing.
Meals. We know that there will be food offered, but we don't know yet if there will be a charge. How food will work is still "up in the air," as Southwest doesn't have normal airplane galleys.
Disclosure: We receive a small commission on purchases from some of the links on Beat of Hawaii. These links cost you nothing and provide income necessary to offer our website to you. Mahalo! Privacy Policy and Disclosures.