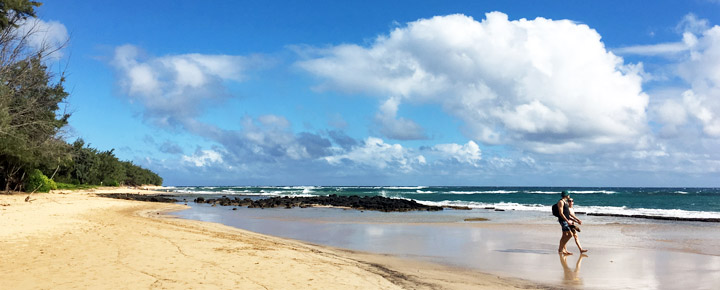 There is much uncertainty when Hawaii's travel-based economy will be normal again. This in spite of the Safe Travels testing program. Issues include unknowns about how soon vaccines will be widely delivered and whether they will be effective in all instances.  Also, how will financial woes on the mainland impede Hawaii's travel recovery? And lastly, the public relations to create that Aloha feeling again.
Yesterday, the University of Hawaii reported that job losses were worse here in the past year than in any other state. We honestly didn't need the economists to tell us that, it is obvious. In relatively better news, however, Hawaii economists reported to lawmakers that first-time unemployment claims have finally stabilized.
So what does that say about 2021?
If you believe state economists, indications are for a return to near-2019 levels by the end of this year. Really? We're not sure. At the Senate Ways and Means Committee, it was reported that tourism could return to between 50% and 80% of normal, which would mean in the range of 5 million to 8 million visitors. The state still expects that it will still take until at least 2024 to return to where we left off in 2019.
Last month, Hawaii saw fewer than 30% of the prior December's visitor count.
Disclosure: We receive a small commission on purchases from some of the links on Beat of Hawaii. These links cost you nothing and provide income necessary to offer our website to you. Mahalo! Privacy Policy and Disclosures.