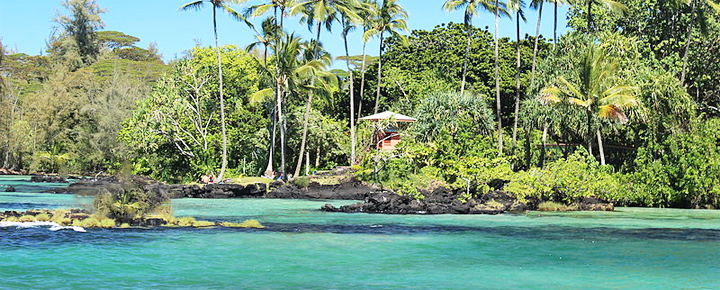 It is starting to get exciting with the reopening of Hawaii travel in less than 48 hours. That was going better until we starting reviewing comments this morning. Also, we still don't know which islands, if any, might have additional testing requirements. Oh please Hawaii, get this together…
We have just learned that there will be a governor's press conference this afternoon, and we will be back in touch with you as soon as that happens. There has been a long time to plan for this week' reopening, and we don't want to think it is all falling apart at the last minute. In any event, here are what some of you are saying followed by our own attempts to try and find testing today.
The goal, of course, was to find COVID testing that allows arriving passengers in Hawaii to avoid mandatory quarantine starting October 15. In order to qualify, tests must be from one of the approved partners listed below and must be taken within 72 hours prior to the last point of mainland departure before arriving in Hawaii. That means on a single-flight itinerary, within 72 hours of that flight's departure. With a multi-flight itinerary, within 72 hours of the departure of the final flight that lands in Hawaii.
T-48 Hours: Hawaii Testing Failure – No Availability.
Commenter Steven S. was the first to let us know in detail what was going on. "Carbon Health–which is the clinic doing the COVID-19 testing in Seattle for Alaska Airlines–is currently booked solid until November 4th. Just an FYI to anyone who's trying to fly to Hawaii from Seattle in the next 3 weeks. I actually called Alaska Airlines customer service this morning and the woman straight up told me to reschedule my flight to a later date!"
Robert H. said, "Just finishing visiting the various sites listed above to find a COVID test in San Diego county. There are none available. In fact, none of the facilities will give you a test unless you are sick, been exposed to someone who is sick, or work in the field or you're exposed to people who have covid 19. So it appears that Hawaii is not ready for any travel for any customers unless you're flying on United out of Seattle or San Francisco. The other airlines are currently not offering testing. Don't understand why Hawaii is controlling who you can get a test from, instead of letting the customer find a facility that does the specific test that the state wants."
Long-time reader and commenter Barbara M. just advised, "Be very careful and do your homework… The concept of "testing partners" is not as attractive as it sounds! We live in an 850,000+ Metro Area with CVS on darn near every corner. BUT there is not one within 100 miles that is doing the "testing partner" test. So we are restricted to Walgreens where you cannot make an appointment anything further out than two days – so two days before your test you COULD discover there are no appointments. As for us – we're going to utilize VAULT – a teeny bit more expensive but at least controllable as far as scheduling. BUT (yet again), you to have your Zoom call in the wee hours because if you don't get your test to UPS by 10:00am, they won't guarantee results within the 2-3 day range. You just can't seem to win!!!
Finally Lupe said, "Our Covid 19 PCR test for traveling is being conducted at an Urgent Express Care clinic but results are coming from Quest Diagnostics who is on the approved list. How can i find out if this will work? The issue is that we couldn't test anywhere else as we have children. Walgreens and CVS in our area will not test children under 12."
Hopefully new testing partners are coming soon.
On checking the state of Hawaii website (https://hawaiicovid19.com/travel/#travel-FAQs) and the testing partners listed as of this morning, the following is what we found. We have been told to expect new testing options possibly as soon as this week. Also, note that it is very hard to determine when the state's website has been updated without reading through the content in its entirety. The reason is that the recovery home page (https://recoverynavigator.hawaii.gov/) that leads to the travel page resets the time of its last update to whatever time you visit, rather than when it was actually last updated.
Testing partner update as of 10/13/20. 10:30 am.
http://afcurgentcareportland.com/traveling-hawaii. They offer either a rapid 15 minute or a PCR test with "results available in 3-6 business days" according to their website. We tried to reach a person about scheduling and whether the 15 minute test is approved for Hawaii, but could not and were repeatedly hung up on by their equipment.
https://carbonhealth.com/alaska-airlines-to-hawaii-rapid-covid-testing. The website indicated that tests were available immediately. We checked with Alaska Airlines reservations however and were told that they are sold out until sometime in November as our commenter confirmed.
https://bayareacovid19testing.com/. According to them, "Currently our schedule is full. Please check back later."
https://www.color.com/community-test-sites. Only mentions testing based on symptoms, nothing based on travel. Furthermore, their website said, "We are currently experiencing high demand for testing. If you have health insurance, consider getting a test from your healthcare provider." That would not meet Hawaii's requirements.
https://www.cvs.com/minuteclinic/covid-19-testing/voluntary-testing "Do you need to show a negative COVID-19 result for travel, recreation, or leisure? We've got thousands of convenient testing locations. Results typically take 2-3 days (High demand at the labs can lead to delays in turnaround times)."
https://discoveryhealthmd.com/covid-19-services/test-to-fly/. The good news is that tests do appear to be available in Seattle. The bad news was the eye-popping cost of $329 for the same day or $279 for the next day.
https://healthy.kaiserpermanente.org/northern-california/get-care/traveling?kp_shortcut_referrer=kp.org/travel. We were not able to check on Kaiser as a member sign-in is required and we are not members.
http://patient.questdiagnostics.com/covid-hawaii. Be sure to order in-store testing, as, according to their website, "Make sure you select "In-Person at Drive-Thru" test option. The At-Home test option is not currently approved by the Hawaii Department of Health." When we selected the test was for travel, the website's response was "This test is not right for you. Based on your response, you don't meet the criteria for COVID-19 Active Infection testing according to CDC guidelines."
https://www.walgreens.com/findcare/covid19/testing/schedule-appointment. We filled out the questionnaire on Walgreen's but were never able to actually schedule a test. The result we got was "Due to high demand, available dates and times for testing may be limited."
Hopefully, you are getting better results than those who commented, and what we just encountered. Please do let us know!
At least one of this morning's commenters appears to have had better results at Walgreen's today. Drew said, "I live in Seattle, Walgreens has a 48 hour turnaround on the results. It is free, and you can see out 3 days. It is not as deep penetration in your nasal cavity as I have experienced. Discovery is not up and running in the Seattle area, yet. I have signed up for updates. Hawaiian Airlines program, VAULT, is not available in WA.
Disclosure: We receive a small commission on purchases from some of the links on Beat of Hawaii. These links cost you nothing and provide income necessary to offer our website to you. Mahalo! Privacy Policy and Disclosures.