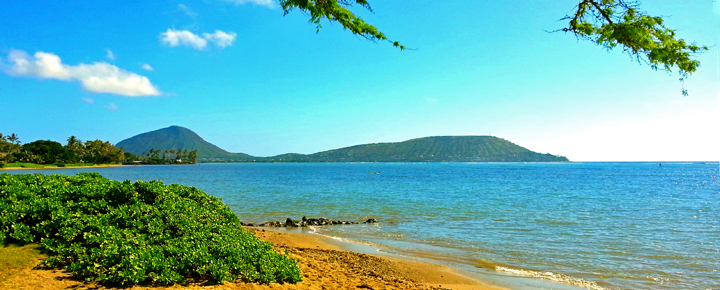 It's about time something good happened for Hawaii travel. With today's Abbott Labs emergency approval from the FDA, that may well just have happened. Can you picture first using your phone to show a boarding pass to get on the plane, then on arrival in Hawaii, using it to produce the proof of negative COVID test results with a digital health pass?
Beat of Hawaii: We cannot imagine that Hawaii will not be all over this test as the way to eliminate mandatory 14-day quarantine. That is currently extended until at least October 1. Hopefully, we will hear something from the state sooner than later as to how this fits into their previously announced, but never realized pre-travel testing program.
The new test, which just received emergency approval, detects Covid-19 identifies infection within 15 minutes. US DHHS Assistant Secretary Grett Giroir called it a "game changer" too. The Covid-19 test cost just $5 and comes with a mobile app to display negative date-stamped test results. Testing is done by a health care provider and it is not entirely clear when travelers will have access.
The test uses a shorter nasal swab and is similar to a flu test. Fifty million tests are expected to be produced per month starting in October. Abbott, via Baylor Colege of Medicine virology professor Joseph Petrosino said, "The massive scale of this test and app will allow tens of millions of people to have access to rapid and reliable testing."
A collection swab is swirled through both nostrils, then inserted into the BinaxNOW card together with a few drops of a liquid  (extraction buffer). The card is then closed and the sample flows on a pad surface which contains reactive modules.
Disclosure: We receive a small commission on purchases from some of the links on Beat of Hawaii. These links cost you nothing and provide income necessary to offer our website to you. Mahalo! Privacy Policy and Disclosures.