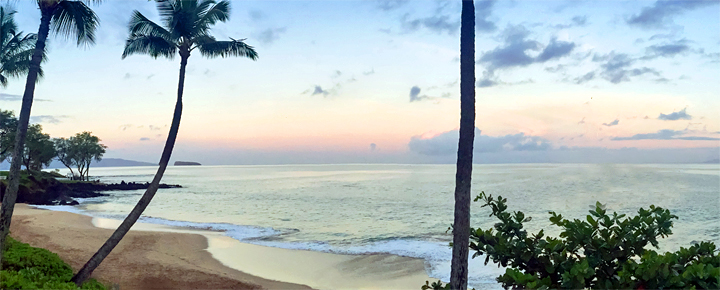 Just updated, September 27, 2017. Here is where you will find the best time to visit Hawaii for deals. If you must travel during specific periods, then here are important dates that will impact your costs. This post is perfect for budget travelers when price is the determining factor.
Remember too that a new fleet of planes is now arriving at Hawaiian Airlines. That will positively impact competition and result in improved pricing from the point that new routes for the A321's are announced. See more on what we expect below.
The best time to visit Hawaii for Deals in 2018
1. First, before 2017 ends, you can still find deals for fall travel through mid-November and then December 3 to 14. Purchase on sale opportunities as deals are announced.
2. Pick snowbird season and travel from January 3 through March 15, 2018. We are likely to experience better than anticipated winter 2018 prices making this a great time to visit Hawaii. We do not expect to see new flights added during this time.
3. Spring break 2o18. Currently is set for March 16 through April 3, 2018. These dates will continue to change somewhat as it approaches. This is another one of the highest priced times of year to visit Hawaii. We don't expect to see new flights added during this time or unusual deals offered.
4. Spring 2018. Travel from April 4 through early June. We do anticipate new flights coming online between spring and summer 2018 as a result of Hawaiian Airlines' new fleet of Airbus A321 aircraft. As those flights are announced look for announcement fare sales, followed by subsequent competitive fare sales.
5. Peak summer travel – through August 12, 2017 – we expect to see more discounted fares than normal. This is largely from new flights that will be announced in the coming months. Cities that will see discounts include four San Francisco Bay area airports, San Diego, Portland and Seattle. Discounts of up to 50% or more off previous years' high season rates will occur from these select airports. In many cases it is worth the drive.
6. Christmas in Hawaii – If you choose to travel at this highest priced time of year, the lowest costs for flights to Hawaii in both 2017 and 2018 will be on December 24, 25, 31 and January 1. In addition, mainland departures starting after Christmas will be lower cost.
Summary. A fall 2017, or winter, spring or fall 2018 Hawaii vacation gets our unequivocal thumbs up as best choice whenever possible. The very finest in Hawaii weather is found during spring and fall (winter isn't bad either when compared with anywhere on the mainland). These are times you can also luxuriate in the feeling of having the islands all to yourself. That's something which is only possible during low season and we can't say enough just how beneficial that is. Plus you'll have the best chance to score Hawaii vacation deals.