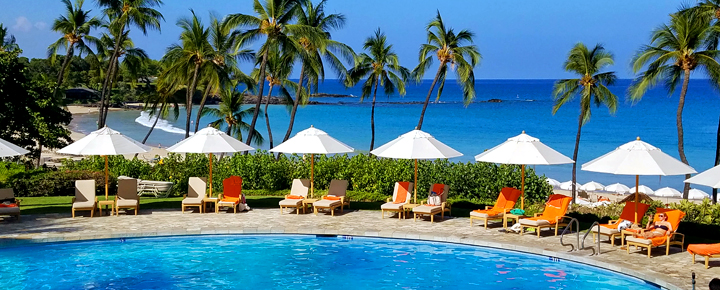 When the season doesn't matter, here is where you will find the best time to visit Hawaii for deals. This post is perfect for budget travel when price is the determining factor.
The best time to visit Hawaii for Deals in 2017
1. Pick snowbird season and travel through March 20, 2017. We are experiencing better than anticipated winter 2017 prices and have already seen that from across the US.
2. Plan your Hawaii vacation between spring break and peak summer travel – April 15 through June 8, 2017. Deals have started and will continue.
3. Look for deals in late summer through fall – August 13 to November 14 and then December 3 to 14. Purchase in spring to summer for fall.
4. Peak summer travel – June 9 through August 12, 2017 – may be discounted from specific cities as was the case in 2016. Cities discounted in summer 2016 were the three San Francisco Bay airports, San Diego, and to a lesser degree Portland and Seattle. Discounts were up to 25% off previous years' high season rates.
5. Christmas in Hawaii – If you do travel at this highest time of year, the lowest prices are usually for flights to Hawaii on December 24, 25, 31 and January 1.
Summary. A spring or fall Hawaii vacation gets our unequivocal thumbs up as best choice whenever possible. First, the very finest in Hawaii weather is found during spring and fall. You can also luxuriate in the feeling of having the islands all to yourself. That's something which is only possible during low season and we can't say how beneficial that is. Plus you'll have the best chance to score Hawaii vacation deals.