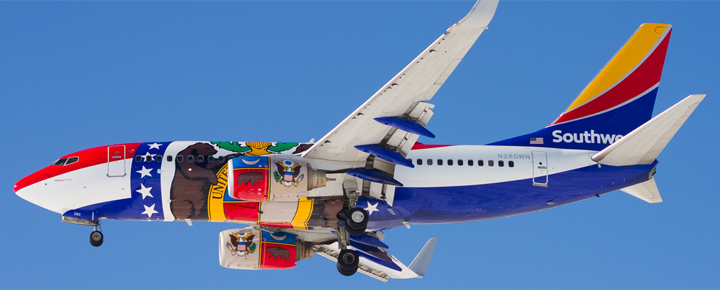 Some revealing news this week vis-a-vis bellwether Hawaiian Airlines and Hawaii newcomer Southwest Airlines. Here's new information on Southwest Hawaii plans including inter-island, how Hawaiian Airlines views its new competition, and the roll-out of the repeatedly delayed A321neo fleet.
Hawaiian Airlines
Top Priority is A321neo fleet. Peter Ingram, incoming CEO of the company spoke this week to the issues most pressing for Hawaiian Airlines. "We have endured some delivery delays in terms of getting those airplanes… (and) trying to manage the uncertainties around aircraft deliveries."
Competition with Southwest Hawaii flights. Peter said that they aren't scared about competition from Southwest Hawaii. He complimented Southwest on their four decade record, while saying that competition in our Hawaii market isn't anything new. "…(When) we had Allegiant start service to Hawaii and I remember a lot of the investment analysts…were sort of prophesizing the immediate doom of Hawaiian Airlines. We've had Alaska coming into the market…ATA was in the market…. There is a long list of competitors we have dealt with."
Beat of Hawaii's take.
On the A321neo delays: this has been most unfortunate timing for Hawaiian Airlines, for which it bears no responsibility.
Hawaiian had hoped to start deliveries in 2017, which was delayed once by Airbus, then delayed again due to engine problems in the new fleet. These new planes will come, albeit perhaps at least six months later than expected, and with them Hawaiian will resume introduction of new mainland routes. This will get exciting again soon, we promise.
Regarding competition: While there has always been competition in our Hawaii market, 2018/2019 represents a new paradigm in that regard.
This is clearly reflected in the breadth and depth of ongoing sales with unprecedented discounting, including $99 Hawaii flights from two airlines in just the past few weeks. We don't ever recall seeing this degree of competition between the existing airlines. That together with the extreme uncertainty brought about by an entrant the magnitude of Southwest Airlines.
Also, we can't really compare Allegiant and ATA to Southwest. Lastly, Alaska and Hawaiian were able to both do well with somewhat constrained competition during the years when Hawaiian did not have an appropriate fleet for "thin" neighbor island routes, the way it will once the A321neo's are on board.
Southwest Hawaii
Southwest CEO Gary Kelly was also interviewed this week and spoke to the subject of Hawaii flights.
Start of mainland flights. The company is still hopeful of obtaining ETOPS certification required for Hawaii flights in time for service from California to begin by the end of 2018. He acknowledged again, however, that this is partially outside Southwest's control and thus flights might not begin until 2019.
Question of inter-island service. On the subject of flights within Hawaii, Kelly indicated this week that they are "strongly considering" also offering inter-island service. This is something that they have mentioned before, but not in such strong and repeated terms.
Beat of Hawaii's take.
Regarding ETOPS certification and flights starting. We are awaiting Southwest Hawaii "proving flights" from the mainland which will be one of the next indications of their imminent arrival.
On Inter-island flights: we remain uncertain regarding Southwest inter-island flights. True inter-island service will require a fleet of planes and a significant Hawaii base of staff and infrastructure. These are big issues not undertaken lightly. One-stop (connecting) inter-island service is an entirely different matter. Mainland flights stopping at one additional island in both directions is easily doable from every standpoint. Will Southwest really decide to go head to head with Hawaiian on true inter-island service? We are simply not convinced that they will be ready to do that in the near future, if ever.