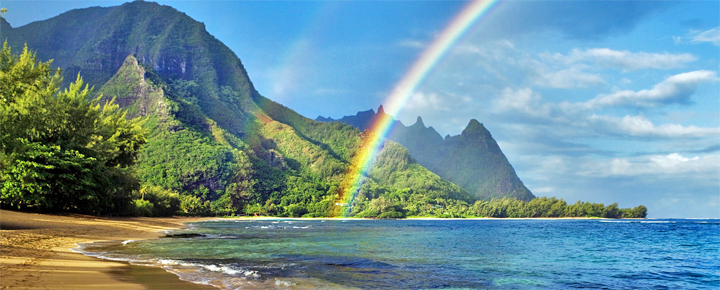 Just updated February 23, 2018! Hawaii travel deals inter-island for spring travel are now available for booking through February 25.
Save with prices starting at $65 each way. Available for travel 7 days a week, between Kauai, Big Island, Maui, and Oahu. Any sale for travel inter-island is always most welcome and these help make island hopping more affordable. That's especially true now that there is only one inter-island carrier.
To find these fares, use Hawaiian Airlines link.
These inter-island fare sales were just announced by Hawaiian Airlines. Airfares start at $65 each way including all taxes and fees. Available for travel this spring from March 3 to April 29. Read on for important details.
Don't see the Hawaii deals you're looking for today? Subscribe to our free email updates now.
We've got inter-island deals covered when you need a top value, multi-island Hawaii vacation this spring.
Airline: Hawaiian Airlines.
Routes and sample prices each way.
Honolulu to/from Maui $69
Honolulu to/from Kauai $65
Honolulu to/from Kona $79
Honolulu to/from Kapalua $84 (limited)
Honolulu to/from Lanai $65 (limited)
Honolulu to/from Molokai $55
Maui to/from Kauai $94
Kauai to/from Kona $109
Book by: February 25, 2018 on Hawaiian Airlines.
Travel dates and conditions: Travel March 3 through April 29. Availability varies by date and route.
Beat of Hawaii photo.