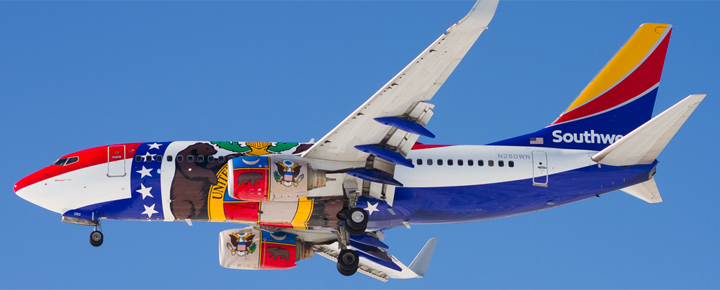 Interesting update today vis-a-vis Hawaii airfare price cuts, as bellwether Hawaiian Airlines gets ready to compete with Hawaii newcomer Southwest Airlines. Here's how things are lining up.
Hawaiian Airlines.
The company's new CEO Peter Ingram commented again last week on this most talked about of subjects for Hawaiian Airlines. Regarding competition with imminent Southwest Hawaii flights,  Peter said:
"I am very confident that we have cost structure that will allow us to be competitive…. We compete effectively because we focus on a single thing, our unique brand of Hawaiian hospitality. How we do that when Southwest eventually enters the market won't change…. We won't try to do what they do."
Regarding how Hawaiian will respond to anticipated lower fares coming with the Southwest Hawaii entrance, he added: "We'll have to respond, like we do today, to the competitive landscape."
Top Priority remains A321neo fleet. The company believes that the new fleet is one of their most important strategic weapons on routes between Hawaii and the US mainland.
Competition with Southwest Hawaii flights. Peter continues to assert that they aren't scared about competition from Southwest Hawaii. He previously complimented Southwest on their four decade record, and said that competition in our Hawaii market isn't anything new. "…(When) we had Allegiant start service to Hawaii and I remember a lot of the investment analysts…were sort of prophesizing the immediate doom of Hawaiian Airlines. We've had Alaska coming into the market…ATA was in the market…. There is a long list of competitors we have dealt with."
Beat of Hawaii's take.
On the A321neo strategy, we concur that this plane provides best possible mix of efficiency, range and relative comfort needed in our unique tourism market. The company took delivery of two additional aircraft just last week. The A321's give Hawaiian, for the first time, an appropriate fleet for highly desirable "thin" and direct to neighbor island routes.
Regarding competition: While there has always been strong competition in our market, 2018/2019 unquestionably represents a paradigm shift in that regard.
This is reflected in the breadth and depth of ongoing sales with never before seen discounting, including $99 Hawaii flights from two airlines earlier this year and the on-again off-again Hawaii airfare sales from Alaska, American, Delta and United. We haven't seen this much competition between the existing airlines before. That together with extreme uncertainty being brought about by an entrant the magnitude of Southwest Airlines. Also, when addressing prior competition, we can't compare the legacies, Allegiant and ATA to Southwest.
On the unique nature of Hawaii and the Hawaiian Airlines brand, Beat of Hawaii addressed that when we flew on the Hawaiian Airlines A321 inaugural flight earlier this year.
When will Southwest Hawaii flights commence?
This is the million dollar question and an answer could come any day. SWA is still hopeful of obtaining ETOPS certification required for Hawaii flights in time to start service from California by the end of the year. As acknowledged repeatedly by Southwest, however, this is partially outside their control. Thus flights might not begin until early 2019. We are still awaiting Southwest Hawaii test flights (called "proving flights") from the mainland which will be one of the next indications of their imminent arrival.
Updated 7/5/18.