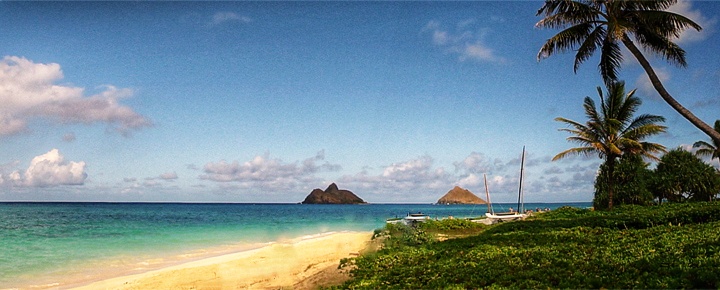 Important news today on various fronts associated with Hawaii travel tests and the elimination of mandatory quarantine starting October 15. While we are still awaiting clarification from the state on multiple points associated with the Hawaii travel reopening, here's the latest on Hawaii travel tests, and, some important questions.
Will you pay $250 for United Airlines' Hawaii travel tests in 15 minutes?
Are you ready to pay substantially more for your test than for your flights? That's just what United has in mind. If you thought that previous ancillary airline fees were bad, you haven't seen anything yet.
United plans to begin a new rapid testing program in conjunction with Hawaii's reopening on October 15.  The Abbott ID NOW COVID-19 tests are to be administered by GoHealth Urgent Care and Dignity Health. The test is scheduled online, taken right before departure, and will offer results in 15 minutes. Tests are performed before entering the security checkpoint, and those testing positive won't be allowed to fly.
United will fly daily between San Francisco and Honolulu, Lihue, Kona, and Maui.
"Our new COVID testing program is another way we are helping customers meet their destinations' entry requirements, safely and conveniently…" — Toby Enqvist, UAL chief customer officer. United plans to expand the program later this year.
Alternative Color Genomics mail-in testing – $100. 
As another option, United has partnered with Color for a mail-in COVID test taken at home within 72 hours of flight but ordered 10 days in advance. That is a self-administered test. United will advise customers by email to purchase that test 10 days in advance, then perform it at home within 72 hours and send it to Color. Color's website says it normally returns results within 1 to 3 days although United says it should be sooner. That timing seems somewhat precarious to us.
Color said, "Convenient, widespread COVID-19 testing with fast and reliable results is critical to a return to normalcy and to accelerate the economic recovery… We are proud to partner with United to support the safe and responsible return of travelers to the skies."
These tests employ a simpler process with fewer materials and equipment using a technique called LAMP (loop-mediated isothermal amplification). Color Genomics says its tests are as accurate as PCR tests, and it received an FDA emergency use authorization in May.
IATA calls for "free" government-sponsored COVID testing.
The International Air Transport Association (IATA) today proposed testing be provided at no cost to passengers at all departing airports world-wide. CEO Alexandre de Juniac said responsibility for the cost of tests should not be that of travelers or airlines but should be paid for by the government. De Juniac said governments "Need to protect their own population from the virus, we propose a safe process of testing 100% of passengers at departure airports, through a rapid testing process."
IATA's research indicates that travelers want testing to be incorporated as part of the travel process in much the same way that security is. They said 84% of those surveyed would like testing required for all travelers, and 88% said they are ready to take such tests. With testing costs highly variable from free to as much as today's at $250 per person, IATA says these fees need to be permanently abolished.
The airlines, including United and industry trade groups, have been asking the government for a federal testing program, but that has not been forthcoming. Trade group US Travel Association representative Tori Emerson Barnes said,  "We applaud the U.S. airlines for their efforts to move this issue forward, and we will continue to advocate for greater federal involvement in COVID-19 testing… We have long maintained that testing is the key to both safer travel and reopening the economy."
What about the availability of COVID testing for Hawaii-bound kids?
Kids and Hawaii are a match made in heaven. But with COVID, will kids have to stay at home for now? We certainly hope not.
There are differing minimum age policies at testing sites that are said to be based on a range of possible concerns, including health insurance, medical privacy, and fears of uncomfortable children.
Governor Ige said this week that Hawaii's testing partnerships with CVS and Kaiser do not offer tests to children under 12. Lt. Gov. Green said late last week that those would be available via mail-in testing. So far, we have not seen anything more about that, who it will be from, or how it will work. The Color Genomics website says "Color is not currently available for individuals under the age of 18."
Hawai partner Vault Heath has performed children's test for camps in particular. We did not find anything about their individual $150 tests for children. One of our commentators, however, Rae-Marie, just checked and here's what she found. "I emailed VAULT…, asking them if they would test children. I received this reply from them, 'yes we do test children/minors long as a parent/legal guardian is present during the zoom call they will also have to be able to produce enough saliva to fill the tube
test results take 48 – 72 hours to process results once the lab receives the test kit.'  I hope their lack of punctuation doesn't indicate a lack of accuracy in their testing. The time element is also a concern considering the time it would take to get the saliva to them."
More COVID dog testing also underway.
Today, Helsinki joined others in using dogs for testing passengers for COVID. The pilot follows testing at the veterinary school at the University of Helsinki. They found dogs could find the virus with nearly 100% accuracy. Furthermore, they identified the virus earlier than other lab-based tests could, according to the Finnish aviation authority. They said, "The difference is massive, as a dog only needs 10-100 molecules to identify the virus, whereas test equipment requires 18,000,000."
Detection dogs do not interact with travelers. "Those taking the test will swipe their skin with a test wipe and drop it into a cup, which is then given to the dog. This also protects the dog's handler from infections…The pilot program that will be kicked off on Tuesday is unique and a world first. No other airport has attempted to use canine scent detection on such a large scale against COVID-19." — Ulla Lettijeff, Finavia Airport Director.
COVID dog testing is also being offered in Dubai. One difference between the programs is that the Helsinki program uses locally trained dogs, whereas Dubai uses dogs from other countries.
Disclosure: We receive a small commission on purchases from some of the links on Beat of Hawaii. These links cost you nothing and provide income necessary to offer our website to you. Mahalo! Privacy Policy and Disclosures.