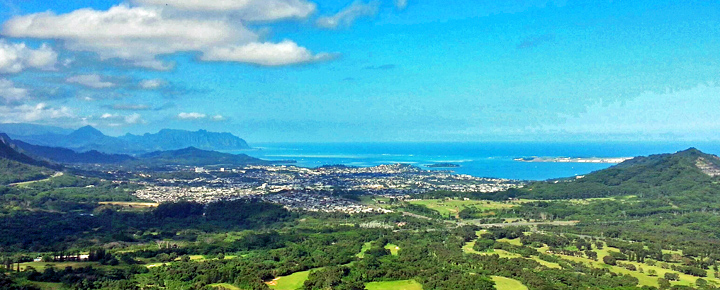 Every day brings changes as Hawaii continues preparation to reopen for at least some mainland travel starting in exactly two weeks. Today we see greatly expanded testing options. Other critically important questions remain to be answered, but the ability to obtain timely tests for both adults and children now appears to be more assured. Then Alaska Air has jumped in with its own testing options and the announcement of more upcoming flights.
BOH: The availability of tests and the cost of tests is improving rapidly. We expect that free COVID tests may become the norm (in places beyond Oakland) as airlines and airports vie for your Hawaii flight business. 
New Hawaiian COVID tests at home for all ages.
Hawaiian Airlines will expand its pre-travel COVID-19 test options with an at-home test that qualifies them to be exempt from the state of Hawai'i quarantine.
The new Vault Health test is available for $150 and is a mail-in saliva test. The test kit is available for all ages including children, is sent via overnight mail to travelers who self-collect saliva with the assistance of a testing supervisor via video call. It is then overnight mailed to the lab that processes the sample and provides travelers results within 24 hours of receipt of the sample.
Hawaiian said today, "We are excited to offer our guests at any of our U.S. mainland gateway cities a convenient way to take a pre-travel COVID-19 test that meets the state of Hawai'i's requirements, and we look forward to welcoming them onboard and to our islands soon. "
And, Vault Health added, "We're happy to provide quick, accurate COVID-19 test results to Hawaiian Airlines guests. The test is easy to take at home, pain-free, and limits exposure or use of personal protective equipment. We provide comfort in having you know your status from your own home, before travel."
Alaska Airlines Discounted COVID test options and Hawaii flight resumption plans.
Alaska Airlines has first partnered with Carbon Health in providing rapid COVID-19 tests in pop-up clinics across the West Coast, starting October 12 in Seattle. Test results within two hours are provided at a discounted cost of $135 for all Alaska flyers. Carbon Health is using the Abbott ID NOW rapid test (which is the same as what United is offering at San Francisco) and is said to meet the still to be clarified requirements Hawaii's pre-travel testing program. Testing is for all Alaska guests over three months of age. Additional testing options are also being planned to Alaska.
Alaska is setting out its flight plan resumption program. Alaska Airlines, Hawaii's second bellwether carrier, plans to return to twice-daily flights to Honolulu, Maui, Kauai and Big Island from Seattle beginning October 15. Then on November 1, they will restart Hawaii service from Portland, San Jose, and San Diego. Anchorage and Los Angeles to Hawaii flights are set to return on on November 20.
American Airlines Hawaii Covid Tests.
Beginning Oct. 15, travelers with flights to Maui and Honolulu on American Airlines will have three options available for pre-flight testing:
The first is, At-home test from LetsGetChecked, received and submitted by mail, results expected in 48 hours on average. The cost is $119. Also available is in-person testing at select CareNow urgent care locations. And lastly, on-site rapid molecular testing administered by CareNow via a nasal swab at DFW Airport, where results are expected in less than 15 minutes on average. We did not find details regarding travel-related tests on the CareNow website.
Disclosure: We receive a small commission on purchases from some of the links on Beat of Hawaii. These links cost you nothing and provide income necessary to offer our website to you. Mahalo! Privacy Policy and Disclosures.