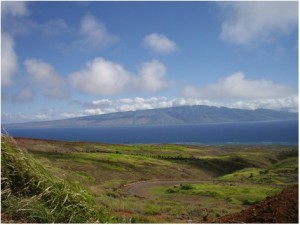 This summer is going to be different than last.  Here's what to expect and our suggestions.
As you know, we're frugal travelers, as are most of our visitors. Therefore, traveling well while saving money is at the top of the list for vacation planning.
1. Airfares are going to be higher.
Certain markets and occasional sales will be the exception.  Otherwise, all indications are for relatively high airfares this summer.
Here are two examples:
LA to Honolulu is priced at $550 to $600+ during the summer. That is about $100-$150 below normal and is a good value.
San Francisco and Oakland on the other hand, are priced much higher, with most dates at the traditional $700 or higher. If you look at nearby airports, however, flying out of Sacramento on some dates can save you as much as $150, and flying out of San Jose can save you as much as $300!
Inter-island airfares are high and going higher.  If you can flying directly from the mainland to your destination, so much the better.  Use inter-island flights sparingly to save money.
Suggestions:
Consider buying air now, or in the very near future.
Don't forget to check alternative airports.
Find and reserve workable car and hotel that can cancelled, before buying air.
2.  Accommodations are going to be cheaper.
There is a glut of hotels, condos and vacation rentals in Hawaii.  Since lodging is typically the largest vacation expense, you should be able to make up for your increased air cost here. Book accommodations that can be changed if you aren't able to find exactly what you want in the beginning.  Then keep watching for deals.  Don't forget about trying Priceline or negotiating with the hotel directly.  Both of these work great in Hawaii.
3.  Consider a package.
While I don't usually like packages, sometimes to Hawaii they just make sense.  This may be true over the summer when airfares are at their peak.  An example I've used before is Pleasant Holidays.  They buy bulk seats on United and put those together with a variety of accommodation and car rental choices.  Sometimes (but not always), this is the cheapest way to go.
Suggestion:  Check pricing for air, accommodation and car separately before purchasing a package from anyone.  Make sure it is truly a good deal and that the accommodation is what you want.
4.  Car rentals can be tricky, so watch out.
Here in Hawaii we had a difficult car rental situation over the holidays and it may rear its head again this summer.  Rental car companies have reduced inventories in line with fewer visitors.  Therefore, peak rental periods can result in either no availability or extraordinarily high pricing ($600/week for a compact).
Suggestion:  Rent the car just prior to booking the air.  That way you'll know in advance if there's going to be a problem.  Then keep checking right up to the rental to see if you can find a better deal.  Here are more in depth car rental suggestions.
Subscribe to our email updates.