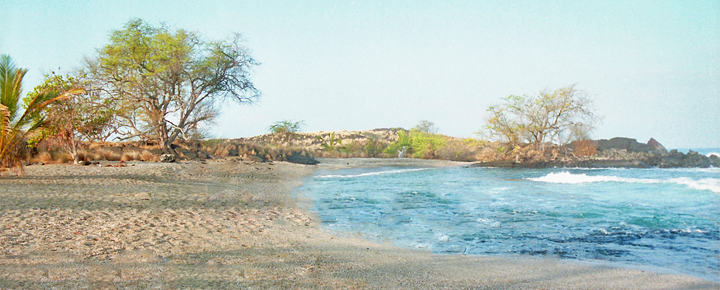 Whoever heard of flying to Hawaii for $55? A fabulously priced Alaska Airlines coupon code sale is on today for travel from January until May. It is valid in both directions, to and from Hawaii. Two people must travel together for this deal. Since one ticket is free, we have split the cost of the paid fare between two people.
Tickets must be purchased by midnight tonight, December 28, and change and cancellation fees are waived for all tickets purchased (through December 31, 2020). Visit any of the four islands.
See below for how to obtain a coupon code discount and which are the cheapest times to travel. The coupon code is valid from all Alaska gateways and on all of their Hawaii routes! We are featuring 21 Hawaii routes below, but you can also check for others too.
Enjoy the perfect Hawaii vacation that starts with Cheap Flights to Hawaii! Luxuriate under the glorious Hawaiian sun.
Alaska Airlines Deals |  Featured Routes
Coupon Code: Enter LETSGOBOGO in the discount code field, and then click "Find flights" to start your search. Book online only. Two people must travel together. One ticket is complimentary. The fares below take the price of the paid ticket and split it in half between two people.
San Diego to/from Maui $70
San Diego to/from Honolulu $55
San Diego to Kauai $70
San Diego to Kona $70
Los Angeles to Maui $80
Los Angeles to/from Honolulu $80
Los Angeles to/from Kona $96
San Jose to/from Maui $55
San Jose to/from Honolulu $55
San Jose to Kauai $55
San Jose to Kona $55
San Francisco to/from Maui $109
San Francisco to/from Honolulu $96
Portland to/from Maui $82
Portland to/from Honolulu $82
Portland to Kauai $101
Portland to Kona $92
Seattle to/from Maui $83
Seattle to/from Honolulu $88
Seattle to Kauai $83
Seattle to Kona $83
From $55 | Alaska Airlines Hawaii Deals
Airline: Alaska Airlines.
Purchase and Travel dates: Purchase by December 28, 2020. Then travel from January 12 through May 19, 2021, when 2 people travel together. Travel to Hawaii is valid Monday – Wednesday, and travel from Hawaii is valid Tuesday – Thursday. Blackout dates are February 11-15, March 6, 13, 20, 27, April 3, 10, 17.
Fares and Availability: Prices listed are the lowest fares we found each way in these markets at the time of publication and aren't always available in both directions. There is limited availability, not on all dates or flights. Some routes are much more limited than others.  That's why the prices are lower than found elsewhere. These are "saver fares," have limited or airline assigned seat selection, and are last to board.  Full fare economy prices start about $17 higher.
Tips: Travel can start either on the US Mainland or in Hawaii. Try looking for one-ways and combining two of those into and out of different islands to create your own custom island hopping in Hawaii experience!
How to Book: You cannot call to get these Alaska Airlines Hawaii deals. Online booking only. Additional fees apply to phone reservations.
Updated, December 28, 2020.
Beat of Hawaii photo.
Disclosure: We receive a small commission on purchases from some of the links on Beat of Hawaii. These links cost you nothing and provide income necessary to offer our website to you. Mahalo! Privacy Policy and Disclosures.