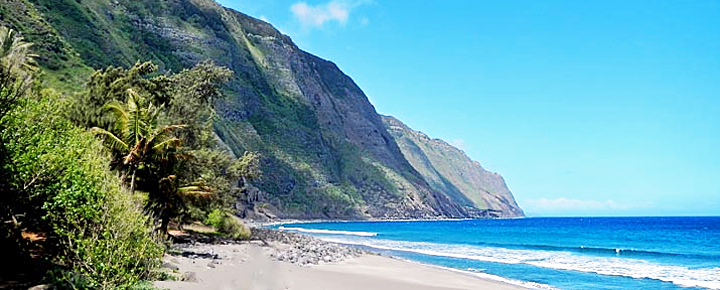 As of March 10, 2020. Available now, Alaska Airlines Hawaii deals from and to California, Oregon and Washing are just $99 each way with great availability at time of posting. Twenty-two routes to four islands, valid for travel this spring, in April and May. Offer could end at any time, sale prices are limited in availability, and all travel is mid-week. If you're planning a Hawaii vacation this spring, today is a fantastic time to book.
See all of today's deals: 
$99 Hawaiian Airlines Hawaii Deals
$99 Alaska Airlines Hawaii Deals
$99 Southwest Airlines Hawaii Deals
$99 United Airlines Hawaii Deals
Alaska Airlines Peace of Mind Waiver.
Alaska has also added a new peace of mind waiver. They are suspending change and cancellation fees for tickets purchased  through March 12 for flights scheduled through June 1.
Competition: Hawaiian Airlines deals and Southwest Hawaii deals. 
Look for possibility of these sale prices on Hawaiian Airlines too. And see our comparison of basic economy to Hawaii offerings across all airlines.
Sale fares as of March 2 are limited, and offer could end at any time. Airlines change prices multiple times daily. Do not wait to buy if this works for you, as it could be gone tonight!
Enjoy the perfect Hawaii vacation! Luxuriate under the glorious Hawaiian sun.
Flash Sale | Alaska Airlines Hawaii Deals $99
Airline: Alaska Airlines. Also check Hawaiian Airlines and Southwest Airlines.
Purchase and Travel dates: Purchase by March 5, but it could end much sooner. Travel from April 21 to May 20, depending on route. Fly on Tuesdays and Wednesdays.
Fares and Availability: Prices listed are the lowest fares each way we found in these markets. Limited availability, not on all dates or flights. Some routes are much more limited than others.  That's why the prices are lower than found elsewhere. These are "saver fares," have limited or airline assigned seat selection, are last to board, and changes are not permitted outside of the initial 24 hour cancellation policy.  Main economy fares are $30 higher. Date range shown indicates the first and the last month when one or more of the fares listed is available in either direction.
Tips: Travel can start either on the US Mainland or in Hawaii. Try looking for one ways and combining two of those into and out of different islands to create your own custom island hopping in Hawaii experience!
How to Book: You cannot call to get these Alaska Airlines Hawaii deals. Online booking only. Additional fees apply to phone reservations.
Kauai – Alaska Airlines Hawaii Deals
Kona – Alaska Airlines Hawaii Deals
Maui – Alaska Airlines Hawaii Deals
Honolulu – Alaska Airlines Hawaii Deals
When you fly Alaska, pineapples still fly free.
Here's how that works. You buy the pineapple (think Hawaii Costco for $2.99 each). Then one packed box of pineapples (with the normal checked bag size constraints) will be transported free of charge from any Hawaii airport to the US Mainland. These make a great and inexpensive gift for friends and family on returning from your next trip to Hawaii.
Updated March 2, 2020.
Beat of Hawaii photo at Waimea, Oahu.
Disclosure: We receive a small commission on purchases from some of the links on Beat of Hawaii. These links cost you nothing and provide income necessary to offer our website to you. Mahalo! Privacy Policy and Disclosures.