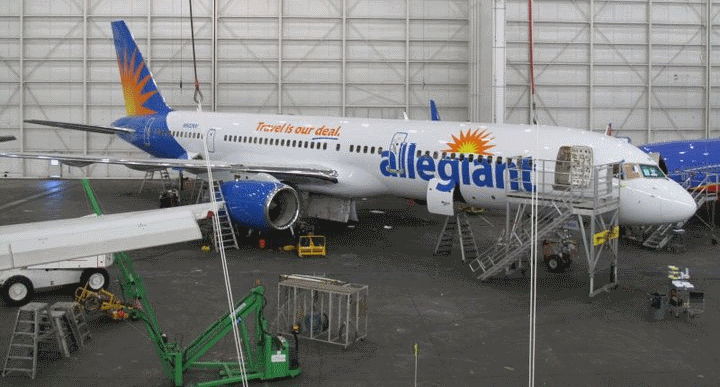 Allegiant Air has just released photos of their new Hawaii livery, the first of six 757's acquired specifically to begin service to the islands. I expect to see the announcement of their new Hawaii routes any day, with flights to begin quite soon thereafter. Allegiant has been especially pensive and tight lipped regarding the upcoming announcement. This is perhaps in part a response to Alaska Air's predatory jump into Bellingham in anticipation of Allegiant's upcoming Hawaii service.
In the meantime, here are some thoughts about Allegiant's upcoming Hawaii vacation deals and what to expect:
Rock bottom pricing, especially at the roll-out. I would not even be surprised to see sub-$100 pricing each way.
An unprecedented fare war will ensue. This will drag, Alaska, Hawaiian and all of the legacy airlines into the mix.
Package, package, package. Allegiant has been in the Islands for about a year and a half, putting its deals together. While their airfares will be eye-popping, it will be the unique combinations with hotel and car that will be the standout. It is even possible that they will decide to sell air only in conjunction with a car or hotel package.
More ancillary fees than you can shake a stick at. As much as Allegiant is known for amazing prices, they're recognized as a leader in extracting fees from flyers. Their average flyer willingly forks over more than $30 each way in extra fees.
Booking only at allegiantair.com. That's the only way to buy their vacation packages. No middle-men and no OTA's (online travel agencies).
Here's a whole lot more about what I expect from Allegiant.
Subscribe to our email updates.
Photos courtesy of Allegiant Air.
Disclosure: We receive a small commission on purchases from some of the links on Beat of Hawaii. These links cost you nothing and provide income necessary to offer our website to you. Mahalo! Privacy Policy and Disclosures.