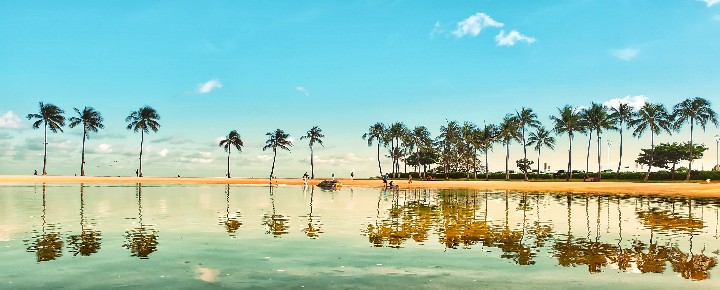 When to buy tickets to Hawaii has gotten interesting once again, and it is largely about rapidly changing supply and demand combined with competition returning in 2021/2022.
The price of Hawaii flights has just gone up by as much as 60%.
In a word, Hawaii ticket prices just shot up significantly in parallel with renewed demand. Competitive factors have not taken full effect yet either, which will soon return to help mitigate further price increases.
During COVID, airlines scaled back most Hawaii flights as people stopped traveling, and Hawaii put into place strict quarantine regulations. For most of last year and through February 2021, you could buy flights to Hawaii for some of the lowest prices ever. $99 from the west coast wasn't the exception; it became the norm.
Now, all that has changed. Since early March, demand, and prices have been on a steady rise. Supply, however, has also started ramping up as airlines see this golden opportunity to add flights and even additional wide-body service. With international travel still largely out of reach, Hawaii is looking exotic yet safe and highly desirable.
Rest assured that prices will moderate and sales will return.
The single most frequent travel question we get asked is when to buy in this unusual and fast-changing travel environment. Prices will again be held in check by competition, and that moderation will come sooner than later.
When to Buy Cheap Flights to Hawaii As Demand Soars | 2021-2022
Spring 2021 low season travel (now through June 10, 2021). Prices are largely dependent on the market and competition but are higher than normal this year as supply and demand still work to become stable. Expect to pay from $279 to $329 from many west coast gateways. Maui and Honolulu are generally the cheapest Hawaii destinations, with the Big Island and Kauai being slightly to somewhat higher. Tip: Fewer than normal sales are expected this spring. Buy now. 
Summer 2021 high season travel (June 11 through August 8, 2021). Expect some pleasant surprises for this summer since more flights will be operating. It is generally best to buy tickets far in advance, especially for around July 4. Prices for peak summer travel are typically 50% or more higher than right before or after peak season. Travel starting early August will see softening in prices. Tip: LAX to Honolulu/Maui currently priced ~$400 RT on UA nonstop for some dates, while most gateways and other airlines are fast returning to the regular $700+ RT ranges. Buy now. 
Fall 2020 low season travel (August 9 through December 8, 2021, except over Thanksgiving). Fall airfares will return to being competitively priced, and availability is always good at this time of year. That makes the fall season an optimal time to travel to Hawaii, which will be true again in 2021. Tip: Watch for sales to buy best-priced Hawaii airfares starting at $99 each way from select California gateways.
Christmas/New Year high season holiday travel (December 17, 2021, through January 3, 2022). No sales are expected – but there is some good news below. Keep in mind that you are going to pay a premium for Christmas this year and every year. Those who come to Hawaii during the holidays tend to purchase far in advance to avoid disappointment and get their prime picks. Remember that accommodations and cars are very challenging during the holidays, and, as with all flights, must be planned far in advance not to encounter availability problems. Tip: A few deals are still to be had, like LAX to HNL/OGG ~$400 RT on AA with one-stop, while most gateways other airlines have returned to the regular $700+ RT range. Buy now. 
Winter 2021-2022 low season travel (January 4 through mid-March 2022). Outlook for next winter will be better than normal pricing since we will see the full effect of competition, including that from Southwest Hawaii flights. You can expect widespread winter 2021 to spring 2022 airfare sales without a doubt. Winter had been an expensive time of year to visit Hawaii. Tip: In the last few years, winter prices became more moderate, which should again be the case. Buy on sales starting mid-summer. 
Spring break 2022 high season travel (mid-March to early April 2022). There could be some good surprises since there will be more flights operating next spring. However, in general, buy tickets as far in advance as possible due to a lack of deals and limited availability. Tip: Prices are typically 50% higher at that time than either right before or after spring break.
At Beat of Hawaii, we have our fishing net out to catch Hawaii vacation deals for you. Subscribe to our free updates to reel them in first. Stay tuned and then act quickly when sales are announced.
Disclosure: We receive a small commission on purchases from some of the links on Beat of Hawaii. These links cost you nothing and provide income necessary to offer our website to you. Mahalo! Privacy Policy and Disclosures.