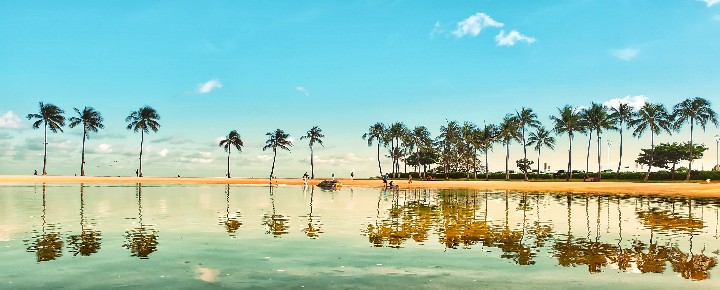 When to buy tickets to Hawaii is always interesting, and once again it's largely about rapidly changing supply and demand combined with competition in 2022. Read on for some very good cost-saving news for peak travel to Hawaii.
In a word, Hawaii ticket prices are going up in parallel with renewed demand. Airlines see this as a golden opportunity to add Hawaii flights and even additional wide-body services. With international travel still somewhat questionable for a multitude of reasons, Hawaii is still looking exotic yet safe, and highly desirable.
Prices are dynamic, according to Hawaiian's CEO.
In a recent interview, Hawaiian Airlines' CEO, Peter Ingram said that "prices are changing every day in the marketplace. And typically it's driven by the supply and demand of air seats that dictates what pricing is applicable at any moment in time and in the market. That's going to be a dynamic situation over the next couple of months. And it'll be– of course, we don't know right now how high these prices are going to be for jet fuel and how long they're going to be up there."
When to Buy Cheap Flights to Hawaii in 2022–2023
Spring 2022 low season travel (now through June 9, 2022). Prices are dependent on the fast-changing market and competition but are higher than we expected this year as supply and demand still work to stabilize. The cost of jet fuel is exacerbating uncertainty about pricing. Expect to pay from $119 and up from many west coast gateways. Maui and Honolulu are generally the cheapest Hawaii destinations, with the Big Island and Kauai being slightly to somewhat higher. Tip: Fewer than normal sales are expected this spring. Buy now.
Summer 2022 high season travel (June 10 through August 13, 2022). Still some very pleasant surprises for this summer since more flights will be operating. It's generally best to buy tickets far in advance, especially for around July 4. Prices for peak summer travel are typically 50% or more higher than right before or after peak season. Travel starting early August will see a softening in prices. Tip: Southern California, Northern California, and the Paicfic Northwest all have some significantly lower prices for summer. Look for roundtrip airfares from mid $300's to $500. Airlines hope to see a fast return to the regular $700+ RT summer price range. So do buy now. 
Fall 2020 low season travel (August 14 through December 15, 2022, except over Thanksgiving). Fall airfares should remain competitively priced, and availability is always good at this time of year. That makes the fall season an optimal time to travel to Hawaii, which will be true again in 2022. Tip: Watch for sales to buy best-priced Hawaii airfares starting from $99-$119 each way from select west coast gateways.
Christmas/New Year high season holiday travel (December 16, 2022, through January 3, 2023). No sales are expected – but there's some limited good news below. Keep in mind that you are going to pay a premium for Christmas this year and every year. Those who come to Hawaii during the holidays tend to purchase far in advance to avoid disappointment and get their prime picks. Remember that accommodations and cars are very challenging during the holidays, and, as with all flights, must be planned far in advance so as not to encounter availability problems. Tip: A few deals are still to be had, like LAX to HNL/OGG in the low $400's RT. Overall, however, most flights are returning to near the regular $700+ RT range. Buy now if you find any deals. 
Winter 2023 low season travel (January 4 through mid-March 2022). The outlook for next winter is hard to predict. There will be strong competition, as well as strong demand. There will still be some winter 2022 to spring 2023 airfare sales without a doubt. Winter has been an expensive time of year to visit Hawaii. Tip: In the last few years, winter prices have become more moderate, which may again be the case. Buy on sale pricing, starting mid-summer. 
Spring break 2023 high season travel (mid-March to early April 2022). Pricing for spring break should return to normal ($600+ roundtrip). In general, buy tickets as far in advance as possible due to a lack of deals and limited availability. Tip: Prices are typically 50% higher at that time than either right before or after spring break.
At Beat of Hawaii, we have our fishing net out to catch Hawaii vacation deals for you. Subscribe to our free updates to get them first. Stay tuned and then act quickly when sales are announced.
Updated 3/28/22.
Disclosure: We receive a small commission on purchases from some of the links on Beat of Hawaii. These links cost you nothing and provide income necessary to offer our website to you. Mahalo! Privacy Policy and Disclosures.