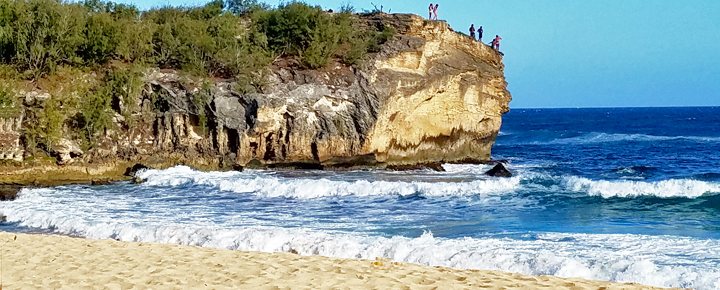 If you're planning to visit Hawaii soon, especially over any of the upcoming holidays, this news is critical. CVS which is Hawaii's longest touted testing partner has an update and it simply is not good at all. Beyond that, the most highly rated testing for Hawaii travel from Vault Health is about to encounter some critical limitations. So read on for details and what happened to CVS.
As of today, the State of Hawaii requires that you have your COVID test negative results in hand and uploaded to the Safe Travels website before arrival in Hawaii. Otherwise, you cannot avoid a 14-day quarantine, even if test results are pending you later obtain negative results! See Important Changes to Hawaii Quarantine Rules.
That latest decision from the governor last week appears to have been made unilaterally, without consulting with the other Hawaii travel stakeholders. So it is not a surprise that it has not been met with widescale approval. As a commentor, David K. said, "The HI government is still unpredictable and inconsistent in their actions. As long as the target keeps moving, visitors can't effectively plan a vacation to HI."
Also see: Breaking: Kauai Proposes Complete Travel Shutdown.
Outcry Over The New Policy.
Governor Ige is being widely criticized for how these most recent changes to Hawaii's pre-travel testing program came down. The House Speaker said it was an "Abrupt decision (that) doesn't serve the public well." Others including Hawaiian Airlines, the Hawaii Lodging Assn, and Bank of Hawaii all took issue with the impact this unexpected change will have on our barely breathing travel economy.
Mufi Hannemann (twice Mayor of Honolulu) said, "We really believe that if we don't tweak in some form or fashion what is now going to be the norm to travel to Hawaii will not result in some reduction, it will result in a great reduction."
Hawaii's major hospital/medical provider Hawaii Pacific Health's CEO said that the 44 travelers who subsequently tested positively should not change the current policy. He said it was "A very, very, very small percentage." Peter Ingram of Hawaiian Air spoke about the "Narrow window" that already existed even before this change, for testing within 72 hours of departure.
CVS Says Their Testing is NOT For Hawaii Travel!
Let's hear it from the horse's mouth. CVS updated its COVID testing website as follows:
"NOTE: We cannot guarantee a specific turnaround time on the lab tests accepted by Hawaii – travelers to Hawaii should make other testing plans."
Going back as far as early as last spring, Lt. Governor Green was talking up their trusted testing partner CVS Health. To be honest, we were concerned from the beginning about whether that relationship would work, as we questioned CVS' commitment to Hawaii travel, especially in light of other priorities.
The State of Hawaii COVID-19 website still shows CVS as a partner. That, even though CVS says it is not able to met the testing requirements for Hawaii travel.
Vault is Overwhelmed.
Laura (and dozens or more others have made similar comments): "I had tried to reach out to Vault through voicemails and emails and no one contacted me." In addition, we are getting reports of Vaut tests getting lost in UPS transit, and as we approach the holidays when UPS will be busy to-the-max, we can only see that getting worse. Much worse in fact, as both UPS and FedEx warned today about possible shipping delays ahead.
Lala warns: "If use Vault, make sure you write 'stat Hawaii' on the inside box AND the shipping bag. Everyone in our party but 1 did that and all tests but that 1 came back in 24 hours. The final test came back 80 hours later (Monday morning) which made it invalid and led to lots of changed flight and last minute tests booked and was super stressful. Be careful!"
Will Hawaiian Airlines' 36 Hour Testing Work?
The verdict is out but it looks promising. Even though there have been delays in the past. We remain hopeful.
Is an expensive but reliable test cheaper than the cost of last-minute cancellation of a Hawaii vacation? 
If you are traveling to Hawaii and don't want to get stuck with the go-straight-to-jail quarantine card, here's what we can suggest based in part on your wise suggestions.
Be sure that you can obtain an appointment for testing when you need it. Many of you have reported being unable to do so. That is even more critical when traveling over the upcoming holidays.
Consider tests that provide nearly immediate to 48-hour results to not get caught in limbo at the last minute.
Update on Hawaii trusted testing partners' timeframes.
1. Vault may have issues over the holidays due to potential shipping delays. Not recommended at this time.
2. Costco may have issues over the holidays due to potential shipping delays. Not recommended at this time.
3. Do not use CVS. They have already warned and we suspect they will be removed as a trusted partner. Not recommended.
4. Discovery Health. Expensive, with same-day results. Recommended.
5. GoHealth. Expensive, with 15-minute results. Recommended.
6. Atlas Genomics says results typically in 1-2 days. Not recommended.
7. Bartell Drugs. Tests not available for at least 48 hours. Limited holiday availability. Not recommended at this time.
8. Carbon Health. Next day results. Recommended. Commentor Lala said: "Use Carbon Health if testing in Seattle/Flying out with Alaska. They get you results in under 24 hours. I got mine in 12. Lots of appointments daily and last minute as of the 22nd of November. Clearly, Alaska (Airlines) wants travelers and doesn't want testing to stop that."
9. City Health. Results within 48 hours of specimen delivery to the lab. Not recommended at this time.
10. Clarity Lab Solutions. Results with 24 hours. Recommended.
11. Color. Limited to UAL passengers originating at SFO. Expensive. Recommended but sold out this week. 
12. Kaiser. Members-only. Unclear about holiday testing availability.
13. UW Medicine. Up to 72 hours to obtain results. Not recommended.
14. Walgreens. Up to 72 hours to obtain results. Not recommended. Also, as Susan Z. said, "Walgreens is the only approved testing here and they have no available appointments."
15. Westpac Labs. Time to obtain results not apparent.
16. Xpress Check.
17. American Airlines/CareNow and LetsGetChecked. Results from 15 minutes and up.
18. Hawaiian Airlines/USBiotek and WorkSiteLabs. Results guaranteed within 36 hours.
19. American Family Care. Time to obtain results not apparent.
Please let us know if there's anything else you can add, as we welcome your comments.
Beat of Hawaii © photo at Shipwreck Beach Kauai. 
Disclosure: We receive a small commission on purchases from some of the links on Beat of Hawaii. These links cost you nothing and provide income necessary to offer our website to you. Mahalo! Privacy Policy and Disclosures.