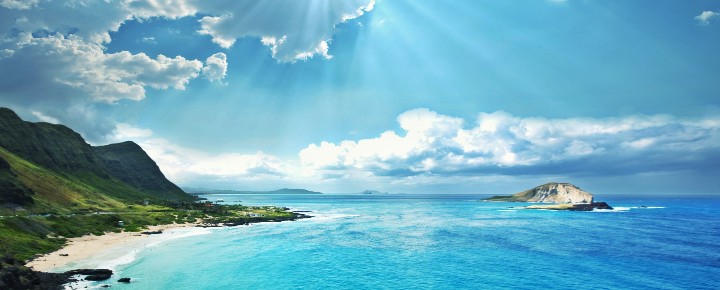 It has been two days since Governor Ige asked visitors to stay away, at least through October. However, nothing requires them to do so, and we see from your comments that many visitors are still coming and likely will.
At the same time, since the governor's surprise announcement, we hear from Hawaii travel companies across the board that they have seen a huge number of cancellations and a precipitous drop in new reservations.
All important statewide stakeholders from government to industry have been loath to contradict the governor's surprise move and timing directly. That is largely not way here in Hawaii. But, that doesn't mean we can't report on what others have said, done, and more.
Ige's request comes as officials have reiterated that the visitors are not the cause of the Covid explosion.
Instead, we are repeatedly told, whether true or not, that the issue is based on residents returning home and creating community spread. Many of you question whether visitors are perhaps arriving with asymptomatic cases that they spread. On the other hand, visitors have significantly less community exposure potential than do residents.
Mufi Hannemann is the most outspoken of all, with an interesting twist on visitors.
Mufi Hannemann is Honolulu's prior mayor. He is currently running for re-election, while Ige's friend and prior mayor Kirk Caldwell is struggling financially in his run for governor. Ige is, as you know, "termed out." Lieutenant Governor Josh Green appears to be in the lead for governor in 2022. That's Hawaii.
In any event, Mufi is the vociferous head of the Hawaii Lodging and Tourism Association. Mufi just said that the problem clearly lies with the local unvaccinated population.
Regarding visitors, however, Mufi has a different idea entirely and wants the message to be the following:
"If you are unvaccinated, you are not welcome in Hawaiʻi." — Mufi Hannemann.
He bases that request on the fact that, as Josh Green said earlier today, "About 90% of those hospitalized have not taken any vaccine to protect themselves from COVID-19." Mufi said "there's very few tourists in that mix. That's why we are having a hard time trying to digest all of it because we really have tried our best to comply with everything the state has asked us."
In an interview we listened to, Mufi said, you've got Hawaii Tourism, "all now saying they're going to convey that message out there. The response that we have gotten so far from those who help us with businesses bring business travel here, or tourists in general here is not very positive. They're anticipating more cancellations, people thinking of going elsewhere." He did not mention the impact any slowdown would have on the state's volatile unemployment, one of the other white elephants.
Airline partners answer with definitive action and no words.
At the time of his announcement Monday, the governor said that he is "working with airlines and hotels to spread the word." Ige asked that they "do whatever they could to reduce travel here to the islands." He also mentioned that "certainly, I am fully aware that all the airlines continue to struggle." He indicated that he had a general understanding with the airlines, but whatever that meant is completely unclear to us and perhaps to the airlines.
So what has been the precise response of the Hawaii airline industry?
Yesterday, following Ige's request to curtail travel, Hawaii airfare sales were announced starting at $200 round-trip from Alaska Airlines, American Airlines, Delta Airlines, Hawaiian Airlines, Southwest Airlines, and United Airlines. Those were largely sales from the west coast. Today we saw that American Airlines stretched it further with huge discounts on flights to Hawaii from both Phoenix and Denver.
While they haven't responded to Ige's request publically, and we can't even imagine what they are saying within their company walls, their actions, however, spoke more loudly than words with airfare sales this fall.
Conspicuous radio-silence among most stakeholders.
We looked and asked for comments from various statewide Hawaii stakeholders, both in government and industry. There was little to be said. Silent were normally outspoken Lieutenant Governor and emergency room physical Josh Green, Hawaii State Chair Scott Saiki, both of the U.S. Senators, and virtually everyone else we could think of. We again believe that Green was blind-sighted by the governor, inasmuch as Green had just announced that any changes forthcoming would have two weeks' notice.
Only the Hawaii Tourism Authority Concurred with Ige.
Only the HTA's head, said, "Our community, residents, and the visitor industry are responsible for working together to address this crisis. As such, we are strongly advising visitors that now is not the right time to travel, and they should postpone their trips through the end of October."
Disclosure: We receive a small commission on purchases from some of the links on Beat of Hawaii. These links cost you nothing and provide income necessary to offer our website to you. Mahalo! Privacy Policy and Disclosures.