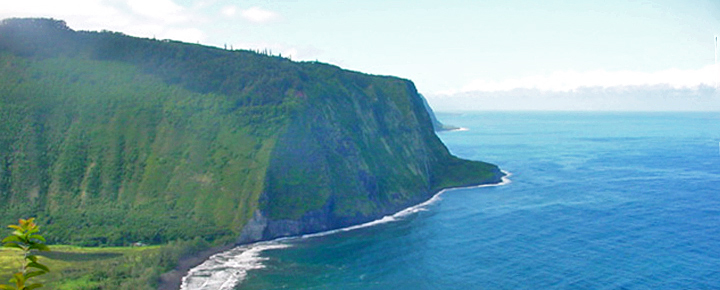 Hawaii travel news vacillates between seemingly unrelated updates from both Lieutenant Governor Josh Green and Governor David Ige. Green, a Big Island emergency room physician, is unable to bring his ideas to fruition. At the same time, Governor Ige appears determined not to take any action to move away from the status quo.
Will Hawaii travel this summer be a bonanza or bust? 
Green has checked in on the side of a bonanza, indicating that Hawaii could start to resume with significantly m0re visitors for the summer season. Ige, however, says bust, saying he thinks it could be an additional six months or so beyond summer until that happens.
Travel seems poised for a huge resumption soon overall, as indicated in the news just out from both Airbnb and Expedia/VRBO. The question is to what degree Hawaii will be part of that.
How can visitors safely plan to support Hawaii's failing travel economy without a consistent message?
The governor said he was not planning to change the Safe Travel program to include a vaccination-based exception at this time. He indicates he is waiting for the science and proof that the planned CommonPass app will work for Hawaii's Safe Travels program.
Lack of regular communication and a reliable plan and messaging continues to leave visitors unsure. We hear from large numbers of you who are finding it too complicated and troubling to plan a Hawaii vacation until this is addressed.
Is approval for Hawaii vaccination passports about to happen or not?
You keep asking, and here's what we know as of today. Lt. Gov. Green says he still has hopes to see interisland travel based on vaccination (at least two weeks before travel) beginning by April 1. Green last noted, "My personal recommendation is we get to that point on or before April 1, where we have no requirements for testing between the neighbor islands because we are safe and we've vaccinated so many of our people." Concerning and tell-tale at the same time, Green is now sharing a "personal recommendations" rather than speaking for the State and its Safe Travels program.
Green had also asked that the program starts with essential workers commencing March 1. That obviously is not happening, and there has been no movement from the governor.
Green also said we could expect that vaccination travel program to roll out to trans-Pacific visitors starting May 1. Whether we are the only ones listening to Green since the governor does not appear to be.
Hawaii state legislature is considering a bill to unify COVID travel rules. 
Last week HB 1286 was passed 12 to 3 by the House Finance Committee as it makes its way through the House and moves to the Senate. There is no timeline for this becoming law even if it passes, as Ige would need to sign it.
On a note of interest, Kauai was the last of the islands to be conquered by King Kamehameha, who formed one royal kingdom of islands in 1810. History repeats itself, and Kauai could also be the last island to come under Safe Travels should this Bill pass.
How much of this is politically motivated we'll leave to you.
As you know, Lt. Gov. Green is expected to run for governor in 2022 when Ige terms out. Ige, on the other hand, is set to support Honolulu's prior mayor Kirk Caldwell.
The entire situation is very confusing and continues to send disjointed messaging to travel stakeholders and those seeking a Hawaii vacation. In the end, it is the economy of the entire state that continues to suffer.
Ige, for one, can't even make up his own mind, let alone agree with the Lt. Governor. It was, after all, Ige who put Green in charge of the state's COVID travel program, only to repeatedly yet unofficially take that authority back. Then too, the governor had been a proponent of one set of rules for the entire state in terms of its travel testing program. He subsequently allowed Kauai County to remove itself from the Save Travels program and since then no longer seems sure whether one size fits all or it doesn't.
Disclosure: We receive a small commission on purchases from some of the links on Beat of Hawaii. These links cost you nothing and provide income necessary to offer our website to you. Mahalo! Privacy Policy and Disclosures.