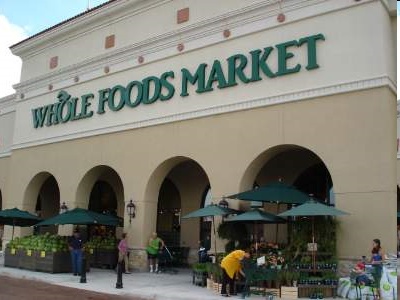 Whole Foods Markets will soon be joining Hawaii's established health food stores. If you're looking for healthy grinds during your stay in Hawaii, here are some of our favorites to consider:
On Oahu and Maui, try Down to Earth, which has nice moderate sized stores and a good selection.
Big Island scores with Kona Natural Foods in Kailua-Kona (two locations), Healthway in Kamuela, and Abundant Life in Hilo.
Kauai has Papaya's in Hanalei and Kapa'a, Koloa Natural Foods in Koloa, and Vim 'n Vigor in Lihue.
Molokai's small Outpost Natural Foods in Kaunakakai has great produce.
Whole Foods will join our line-up on September 10 when their first store opens at Oahu's Kahala Mall. It's occupying the space where Star Market used to be.
There are three other Whole Foods stores coming over the next two years. Look for them in the future at Ward Village Shops near Waikiki, the Maui Mall and Big Island.
Whole Foods had originally planned to open its first store at Ward Village Shops. That was delayed, however, when they discovered more than 50 sets of native Hawaiian remains on the property. Originally scheduled for 67,000 square feet, the store has been reduced to half the size due to the downturn in the economy.
Will Whole Foods Put the Smaller Stores Out of Business?
We are big fans of and support local producers and retailers. At the same time the existing stores are relatively small. So I'm excited about the potential impact in both consumption of organic foods and promotion of local organic farming that Whole Foods may have here in Hawaii.
Whole Foods philosophy is to support local, organic and sustainable products. The $6 billion retailer is committed to selling locally available products, whenever possible. They also supports humane treatment of animals.
We think that there's room for both Whole Foods and the smaller, local health food stores here in Hawaii.