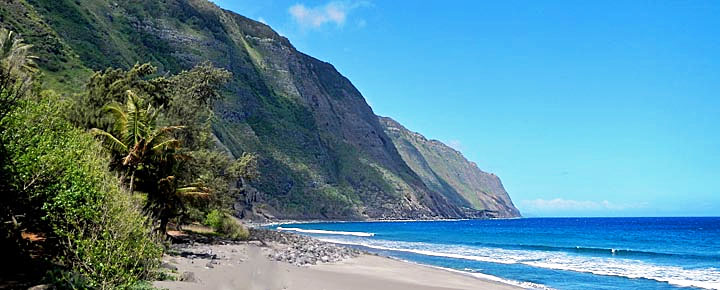 Read the latest data along with our recommendations to get the most out of your upcoming 2018/2019 Hawaiian vacation. Hawaii tourism just announced 2018 first half numbers. From January through June, visitors spent $9.3 billion, an increase of 11% compared to same period in 2017.
A very strong summer season is in process. "Hawaii's peak summer travel season began with a strong month of June. All of the islands recorded double-digit increases in visitor spending, except for the island of Hawaii, which was down by less than one percent…." George Szigeti, President/CEO, Hawaii Tourism Authority. In June, visitors statewide grew 7.3% and spending increased 10.3%.
Higher hotel prices and unprecedented vacation rental growth.
Hotel room costs increased across all the islands in the first half of the year. Prices increased on average to $280 nightly, up 6% over prior year. Hawaii hotel occupancy ranked among the highest in the US.
Hawaii vacation rental growth significantly outpaced that of Hawaii hotels. In the first six months of 2018, there was more than a 20% increase in vacation rental demand, while hotel growth was single-digit. This is largely due to better value paradigm associated with vacation rentals. We know that from personal experience.
Last month we stayed at a licensed Airbnb rental, in a Diamond Head/Waikiki oceanfront resort. Cost including all fees, housekeeping and taxes was $186 per night. That was nearly a $100 savings off the average Hawaii nightly hotel rate. Mind you, you aren't going to get oceanfront for $280 in a Hawaii hotel, nor are you going to get a full kitchen.
We recently wrote Hawaii Vacation Rentals vs. Hawaii Hotels | 20 Helpful Tips.
Reasons to visit Hawaii in off-peak seasons (winter, spring, and late summer through fall).
1. You can anticipate the best possible Hawaii vacation experience.
2. Spring and fall often have the best Hawaii weather.
3. There are fewer visitors to contend with.
4. Costs during off-peak and peak-shoulder seasons will be lower across the board.
5. Availability will be greater for airfare, accommodations and car rentals.
6. There will not be the long lines we have been experiencing during peak periods.
7. You'll find more flexibility for last minute planning.
Tips for peak seasons (spring break, from mid-June to mid-August, Thanksgiving and Christmas/New Year holidays).
1. Use shoulder periods/dates. When traveling at peak seasons, try to come in mid-August, rather than June. At holidays, travel on the holiday days themselves (Dec 24/25/31 and Jan 1).
2. Book airfare as early as possible.
2. Reserve accommodations up to a year in advance, since the best choices will be sold out very early.
3. Get a rental car reservation as soon as you know your travel dates. Otherwise those too will either become extremely expensive or be sold out.
Updated 8/2/2018. Beat of Hawaii photo on Molokai.
Disclosure: We receive a small commission on purchases from some of the links on Beat of Hawaii. These links cost you nothing and provide income necessary to offer our website to you. Mahalo! Privacy Policy and Disclosures.